I am writing this on 9/11. I know y'all remember how Americans of all stripes came together after the terrorist attacks. What happened since? Can't we do that again? It seems at least one other person agrees: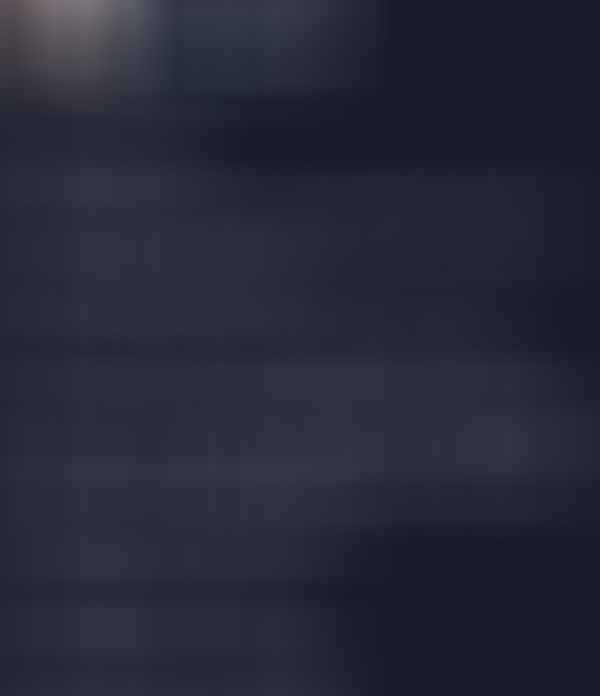 Assignment for the kids
During summer or holiday breaks, go build your own AR, do some competitive shooting, or something similar. Then when your school asks you to write about "what I did this summer," you can fill it slap up with gun stuff, at their request.
Litigation
U.S. district judge: "An officer needs more than mere presence of a weapon for which the possessor is licensed, to justify searching a car during the course of a traffic stop…" and, "no reasonable officer could conclude that Plaintiff posed a meaningful threat of being 'armed and dangerous' simply because he disclosed that he had a pistol and a license to possess it."
More on USFWS lead ammo bans.
The Second Amendment Foundation, Gun Owners of America, Gun Owners Foundation, Gun Owners of California, the California Rifle & Pistol Association and eleven private citizens have filed a federal lawsuit in U.S. District Court for the Central District of California, Southern Division, seeking declaratory and injunctive relief from Senate Bill 2, which was passed last week and makes nearly every public place in the state a "sensitive place" and forbids the carrying of firearms even by citizens who have gone through the onerous process of obtaining a state concealed handgun license.
A unanimous three-judge panel of the U.S. 9th Circuit Court of Appeals has ruled that California's law banning the marketing of firearms to minors is probably unconstitutional under the 1st Amendment. Circuit Judge Kenneth K. Lee wrote that while the ban may be intended to diminish gun violence, the "First Amendment demands more than good intentions and wishful thinking to warrant the government's muzzling of speech." The court blocked the law pending the outcome of the case.
Delaware U.S. District Court Judge Richard G. Andrews has ruled that the National Shooting Sports Foundation lacked standing to bring its suit challenging Delaware's law that gives the state the right to hold gun manufacturers and dealers accountable for straw purchases. The NSSF is THE trade industry organization for gun manufacturers and dealers.
Legislation
NRA
The Firearms Coalition is backing some good NRA Board prospective nominees to pick up the pieces after the courts dismantle the Association. You can print out and sign petitions to get them on the ballot here. You can send candidates money to support their campaigns as you wish, but please do not send any money to the NRA. I say that as a Benefactor Member.
*************************
Stephen Halbrook Picks Apart the Proposed FFL Rule
*************************
Enemies
Last week, New Mexico's chicken brain Governor Michelle Lujan Grisham (D) – claiming she has jurisdiction over state laws – issued an illegal emergency order "suspending" the constitutional right of law-abiding citizens to open and conceal carry firearms in crime-ridden Albuquerque and the surrounding county for at least 30 days, after declaring a public health emergency in response to a spate of recent gun violence. Even David Hogg, a Parkland shooting "survivor" and prominent gun ban advocate, volunteered that there is no such thing as a state public health emergency exception to the U.S. Constitution. Local police agencies as well as the state's Democratic attorney general say they won't enforce the unconstitutional order. Even the Democrats are running from this one. It will be interesting to see if war breaks out between the NM state police and local lawdogs. Any LEO who tries to enforce this is what is known as an enemy combatant.
Reported elsewhere, the Albuquerque Police Department recorded an 11% DECREASE in homicides for the month of August 2023 compared to August 2022, but the numbers are still high with 74 homicides for the month of August this year compared to 90 homicides in August 2022.
The SAF, New Mexico Shooting Sports Association, Firearms Policy Coalition and a private citizen have filed suit. Defendants are Gov. Lujan Grisham; Patrick M. Allen, cabinet secretary for the New Mexico Department of Health; Jason R. Bowie, cabinet secretary for the New Mexico Department of Public Safety, and W. Troy Weisler, chief of the New Mexico State Police. They are all sued individually and in their official capacities. U.S. District Judge David H. Urias has granted a temporary restraining order in the case.
There are at least FIVE other separate lawsuits.
You may recall that the bobblehead mayor of Jackson, Mississippi attempted the same sort of idiocy a couple of years ago and was quickly and soundly slapped down by the state supreme court, but was not slapped in prison where he belongs.
Bottom line: this is TYRANNY. Look it up.
Related: Tell your Representative and two Senators to prohibit the Biden Administration from using emergency declarations to implement gun control.
Shooter's Den in Albuquerque, NM, steals gun. Well we told you long ago that perhaps the worst place for gun info is a gun shop.
Alabama school suspends 1st-grader for felony of making finger gun while playing cops and robbers. Attorney Reed Martz is on the job. Hey Bagley Elementary School Assistant Principal DONNA PAGE – I'm literally pointing my "gun" at YOU now. Your move. Go ahead. I dare you.
The City of Flagstaff, Arizona has illegally banned firearms advertising on city property. They might want to see the federal case against California's marketing ban listed in "Litigation" above.
Ryan Busse, the one-time Kimber executive who left the firearms industry to work as an advisor to Joe Biden's 2020 campaign before joining the gun control group Giffords as a senior advisor, is now running for governor of Montana as a Democrat.
The Michigan State University trustees voted last week to ban members of the public with concealed carry licenses from bringing firearms to the campus where a gunman last February fatally shot three students and injured five others. Students and staff were already banned. We have no reports that the killer had a CCW license, so it seems that the trustees want to ensure more felonious killings can happen on campus.
Getting What You Want Department
Shivanthi Sathanandan, the far-left second vice chairwoman of the Minnesota Democratic-Farmer-Labor Party, just three years ago publicly called for the "dismantling" of the Minneapolis Police Department because it had "failed." Last week she was beaten and carjacked by four armed juveniles in front of her young children in her driveway in Minneapolis, leaving her with a broken leg, deep lacerations on her head, and bruising. I wonder if she's happy with her anti-cop stance now? Who did she call for help in this situation? Not the cops I presume.
Liberty?
You may have heard about the brouhaha surrounding Liberty Safe's giving a customer's safe combination to the FBI, who had a search warrant for the safe. It was pretty much a non-story to me until it was revealed that Liberty was sold to Monomy Capital Partners in 2021, and Monomy has donated hundreds of thousands of dollars to left-wing gun-banning Democratic political candidates. FYI the CEO of Liberty Safe is a guy named Joe Fail. Missouri Attorney General Andrew Bailey has begun an investigation into Liberty Safe's provision of customer safe codes to third parties and whether the company fully explains to its customers its disclosure policies.
The Only Ones
Cullman County, Alabama, Sheriff's Deputy Kenneth Booth killed a sheriff's office shift supervisor who he was dating, and then killed himself last week during an apparent argument in Orange Beach. The weapon used was not identified.
The 50 Only Ones. Town with over 20% of its population on the police force.
"He has erected a multitude of New Offices, and sent hither swarms of Officers to harrass (sic) our people, and eat out their substance."
DGUs
The Armed Citizen – American Rifleman
"If someone points a gun at you and cocks it, you can shoot them (sic)." – Escambia County, FL, Sheriff Chip Simmons. (Or doesn't cock it. – JP)
After an East Nashville (TN) Walgreens clerk shot a pregnant shoplifting suspect earlier this year, the Davidson County District Attorney's Office filed an aggravated assault charge against the clerk for the shooting. However a grand jury declined to indict the clerk, but the woman has been indicted for theft and assault for allegedly spraying the clerk with mace.
Tactics & Stuff
Blast from the past
What I'm Reading
Lots of commentary from the men themselves on the failures of the M16 in Vietnam.
Industry News
After twelve years in business, Windham Weaponry has announced its closure effective, September 12, 2023, due to money troubles. An auction is planned.
The company was created in 2012 using the old Bushmaster factory in Windham, Maine. Bushmaster was sold to Freedom Group (Cerberus Capital Management) in 2006 and had closed the plant a few years later. Bushmaster Firearms Industries, Inc is currently in business, headquartered in Carson City, Nevada.
Products
FN America is releasing a limited production of the FN SCAR® 17S Designated Marksman Rifle, or DMR, chambered in 6.5 Creedmoor.
Ruger has a new American Rimfire 10/22 Rifle with Fifth Edition Collector Series Embellishments.
"[The new Canik Mete MC9 from Century is] hands-down the best value in a micro compact carry gun in America today." – Dr. Will Dabbs
---
---
"I've lost count of the shootings I've reviewed over the years where the good guys ran out of ammunition." – Massad Ayoob