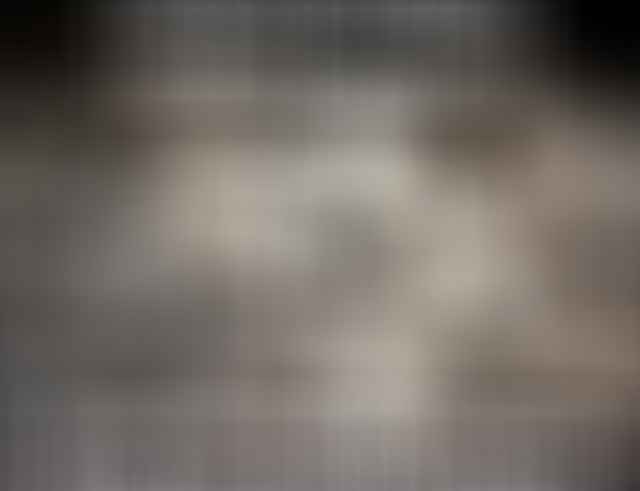 Housekeeping
We are still having issues with getting our emails out to everyone and keeping them from your spam folders. If you aren't reliably getting our emailed 2A Newsletter on Fridays, check your email spam folder, or read it online at 2ANews.net.  We apologize for the problems.
Litigation
Gun control?
Eight people including a security guard died and seven more were injured when a killer opened fire with a rifle last Sunday at a "gun-free" outlet mall in Allen (Dallas), Texas. Interestingly, the killer previously worked as a licensed security guard in Texas, and even though he was Hispanic, investigators claim he was associated with white supremacy groups.
At about the same time also in Texas at Brownsville, eight people were killed and at least another 10 were injured when they were apparently intentionally run over in front of a Texas migrant shelter by a motorist wielding an assault Range Rover SUV and allegedly shouting anti-migrant slurs.
Now watch the Left continue to try to ban guns but not cars.
Action Item
Tell Congress to defund the corrupt ATF.
An ATF employee has signed a plea agreement, admitting to sending alleged confidential agency records to a person tied to an unnamed gun rights group.  We have an allegation that this is what happens when the ones who want to do the right thing don't get whistleblower protection.
Enemies
Liar-in-Chief
President Joe Biden and local CBS affiliate WJTV (Nexstar) are parroting the anti-gun Gun Violence Archive's claim that there have been over 200 mass shootings in the U.S. so far this year.  Nope.  About 20.
The Only Ones
A Tunisian naval guard (national guardsman) shot and killed a colleague and two civilians Tuesday as he tried to reach a synagogue on the Mediterranean island of Djerba during an annual Jewish pilgrimage.  The attacker was slain by security guards.  Six guards and four citizens were injured.
An unidentified Mansfield, OH, police officer was responding to a possible burglary call.  When he arrived on scene, he drew his weapon and accidentally shot himself in the leg.
Rusty
A medic employed at the "Rust" film fatality has been awarded a $1.15 million settlement against prop master Sarah Zachry, one of several defendants in a civil case alleging that the shock, trauma and emotional distress that followed has made it impossible for the "medic" to continue working in her field.  I suggest that the emotional makeup of the plaintiff is much more a factor than is the trauma of the career that she chose.
DGUs
Not DGUs
Hunting
The London Telegraph reports that the UK's fox populations have seen a catastrophic decline in the wake of the fox hunting ban in the 2004 Hunting Act.  Fox numbers have plummeted since the ban and red foxes are approaching extinction in some rural areas.
Corrupt taxation
NSSF has announced that firearm and ammunition manufacturers topped $16.1 billion in mandatory federal excise tax payments to the Wildlife Restoration Trust Fund since its inception in 1937.  These taxes come from consumers who purchased guns and ammo.  Therefore, the federal government is taxing your Second Amendment rights to the tune of $16 billion dollars, a clear Constitutional violation.
Philosophy
If automatic weapons, large and explosive weapons, and suppressors are considered to be offensive weapons used only by criminals and murderers and without merit for the lawful or for defense, then why are there exemptions for civilian law enforcement?

Tactics & Stuff
Industry News
Hot on the heels of FN America's announcement that they will be opening a new, second facility at Liberty, South Carolina, the company has also a planned expansion of its current site at Columbia with an $18 million investment adding 40,000 square feet and 100 jobs to the facility that already employs more than 600 people.
Vintage Shotguns
Anybody else like cool old shotguns?
Products
I finally scored some 16 gauge shells with big shot.  A friend (thanks Connie) found me some Spanish GB brand with BB size lead shot.  I hope to get a few more, though GB is apparently not imported into the U.S.  GB lists some cool gauges and shot sizes on its website, including 32 and 36 gauge, and birdshot sizes BB, 0, 1, 2, 3, 7, and 10, plus the usual stuff, depending on gauge.
Another friend (thanks Andy) gave me a new 1-3/4″ wide Nexbelt EDC.  This thing is pretty impressive.  The best part is being able to adjust the tightness of fit without ever undoing the belt – just click it tighter or looser.  It is VERY stiff.  Although a stiff belt is necessary for carry, I think this one is a bit too much of a good thing.  I've only worn it a couple of hours a week, so a long-term report may be way off in the future.
Need magazines?  Try The Magshack.
The Springfield Armory Hellcat Pro compact 9mm pistol is now available with a frame-mounted ambidextrous manual safety.
Springfield Armory also announced the release of its 1911 Operator pistol in 9mm.
Savage Arms will offer the 400 Legend chambering in 14 of their models in 2023.  The 400 Legend is sort of a modernized .414 SuperMag for rifles.
Federal Ammunition new Premium Gold Medal CenterStrike match-grade centerfire rifle ammunition loads feature a proprietary open tip match design, sleek profile and extremely tight specifications for long-range accuracy and consistency.  They will be available in .308 Win., 6.5 Creedmoor and .223 Rem.  $37.99-$48.99 per 20 rounds.
The new Detonics 6×9 Grim is a 6-barreled "derringer" in minor obscure calibers.  Can't get it here, and who would want it?
The FightLite prototype belt-fed lever action rifle.  Perhaps conceived only to frustrate those who try to ban guns by classification?
You can see panthers in Florida now, at least on the license plates.
Quotes
"I said my fighting days were past, not my killing days – fool!" – anonymous winner after a victim selection failure
"In my house, we watch the Television news not to learn the truth but to understand the official narrative." – Robert F. Kennedy, Jr., May 9, 2023