Litigation
Involuntary manslaughter charges filed against anti-gun "actor" Alexander "Alec" Rae Baldwin, III in connection with the fatal 2021 shooting of cinematographer Halyna Hutchins on the set of his movie Rust have been dismissed "without prejudice" and pending further investigation, apparently mostly over confusion about the physical condition and potential modifications of the old, worn revolver used. If memory serves, an early FBI investigation showed that the gun wouldn't fire unless the trigger was pulled or held back, refuting Baldwin's claim that he didn't pull the trigger. Apparently a later analysis showed something different. However, the fact apparently remains that in either case, a cocked, loaded gun was intentionally pointed at the victim by the perpetrator. Some would say that is an inherently dangerous, negligent act. I am one of those.
In the case of Hanson v. District of Columbia, in the U.S. District Court of the District of Columbia, Judge Rudolf Contreras issued an opinion holding standard capacity magazines which hold more than ten rounds of ammunition are not protected under the Second Amendment, even though the judge acknowledges magazines that hold more than ten rounds are in common use in the U.S. and that magazines that hold more than ten rounds are arms as defined by the words of the Second Amendment. He says instead that he cannot be certain that those magazines are typically possessed for lawful purposes, a laughable conclusion.
A three-judge panel of the U.S. Court of Appeals for the Sixth Circuit AGAIN decided Hardin v. BATF, concluding that a bump stock is not a machine gun "part" prohibited under federal law.
Machine gun parts conviction (details here and here).
After the State of Washington enacted a ban on the manufacture, sale, import and distribution of many types of firearms, inaccurately labeled as "assault weapons," the Second Amendment Foundation filed a federal lawsuit in U.S. District Court for the Western District of Washington, challenging the new statute on Second and Fourteenth Amendment grounds, and is asking the court for preliminary and permanent injunctions. The case is Hartford v. Ferguson. Joining SAF are the Firearms Policy Coalition, Sporting Systems, a Hazel Dell retailer, and three private citizens, Brett Bass, Douglas Mitchell and Lawrence Hartford.
The NRA-ILA and NSSF have jointly filed a similar suit, Banta v. Ferguson, in the Eastern District of Washington. Plaintiffs include Aero Precision LLC, Amanda Banta (2012 Olympian Sport Shooter), Sharp Shooting Indoor Range & Gun Shop, and The Range LLC.
SIG P320 cases. SIG's winning.
Stats & stuff
*************************
A Lott to say: Protecting schools.
"There's a good reason air marshals on planes don't wear uniforms."
*************************
NRA
Meeting recap by Jeff Knox.
Keep in mind that many of Wayne LaPierre's core supporters at NRA are themselves guilty of the same frauds that Wayne is, are getting paid – sometimes big bucks – by Wayne/NRA, are close personal friends with Wayne, or a combination of these.
*************************
A semi truck containing 160,000 rounds of 5.56 ammunition meant for the Columbus, OH, police training facility was stolen from a west Columbus warehouse lot.
*************************
Enemies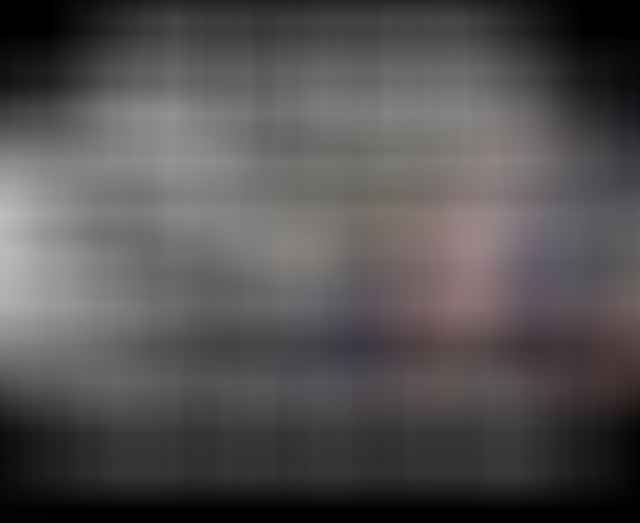 Well, except for those nice doubles…
Legendary Hollywood director Quentin Tarantino, who makes a lot of shoot-em-up movies, recently claimed that there needs to be more gun control in the U.S., but admitted that he keeps a gun for his own personal protection.
Brent Leatherwood, the president of the Southern Baptist Convention's Ethics and Religious Liberty Commission and 12 other Baptist leaders and pastors in Tennessee have urged state lawmakers to enact more gun control laws.
"No more guns… …Guns, guns, guns. No more guns. Gone." – Gabby Giffords
Gun-banning New York Sen. Chuck Schumer and New York City Mayor Eric Adams were recently caught on video at a fundraising event rubbing elbows with one of two men arrested for running a secret — and illegal — Chinese police station in New York City's Chinatown. The commie spy also had made donations to Mayor Adams and other Democrats.
Former Republican New Jersey Gov. and gun control supporter Chris Christie said he "intend[s]" to be the GOP presidential nominee in 2024.
BATFE Director Steve Dettelbach again refused to define the term "assault weapon" when testifying before the House Judiciary Committee on Wednesday, saying it was a decision for Congress. He doesn't know what they are, and says he doesn't know what they are, but he wants to ban them.
The Only Ones
Former Jackson, MS, police officer Torrence Donnell Mayfield, 51, has been indicted by a federal grand jury with having sold a firearm to a person he knew to be a convicted felon. The alleged sale occurred in 2021, when Mayfield was still a JPD officer. Mayfield is also the former police chief of Edwards, MS. This is an FBI case, not an ATF one. Also at that time, Mayfield was investigated for time sheet fraud after claiming to have worked an average of 18.5 hours a day for 363 days in 2021, taking 2 days off.
DGUs
Redcoats
Across the pond, the British are proposing to seize kitchen knives from the homes of suspected criminals.
Schoolkids with guns
Tactics & stuff
Obit
Industry News
FN America, LLC, the U.S. subsidiary of FN Herstal, S.A., announced plans to open a second production facility located in Pickens County, South Carolina, further expanding the company's presence in the state. 100,000 square feet, $33 million.
Products
Biofire says it now has a $1500 "smart gun" on the market and is taking deposits and orders for delivery next year. Many folks are properly leery of these guns due to concerns about reliability. We've learned a few things. One, Biofire isn't sending any samples to gun journalists for review and evaluation. Two, we are unaware of any law enforcement agencies expressing interest in agency purchases, and in fact every piece of proposed "smart gun" legislation exempts the cops from having to use them. There are likely reasons for these facts. And here it is: A prototype failed to fire – twice – when demonstrated for Reuters this week.
The TriStar Arms LR94 is a lever action 2.5″ .410 shotgun that comes with one Beretta Mobil choke tube. Available in matte (22″ barrel), case color (24″ barrel) or nickel (22″ barrel) finishes with walnut furniture, it retails for $990-1100.
Galco's UnderWraps Elite is an updated version of its bellyband with a leather holster component, lots of configurations, and hundreds of gun fits.
RemArms is reintroducing Remington's ill-fated Model 783 rifle of a decade ago. This one, available in standard, compact, and heavy barrel versions and a total of 8 chamberings, looks pretty nice, but I wonder where its niche is. $540-610.
2023 MS Gun Bills after-action report
All of the bills we last listed as passed and on the way to the governor have been signed into law. The only item listed as still alive and pending was House Concurrent Resolution 6, which would have declared Mississippi a "Second Amendment Sanctuary" state. It died in committee.