Today is Good Friday. Thank you Jesus.
Litigation
Remember how last June my first impression of the Bruen case was that it was "golden?" I was right. There have been 31 successful Second Amendment claims since Bruen was decided. There were zero successful claims in the year after District of Columbia v. Heller. That's because Bruen is primarily an explicit refutation of how lower courts had intentionally mishandled gun cases in the 14 years after Heller.
U.S. Attorney General Merrick Garland plans to petition the Supreme Court for a writ of certiorari to settle the Circuit Court split surrounding bump stock cases.
In the first decision on the rule, Judge Reed O'Connor of the U.S. District Court for the Northern District of Texas, Fort Worth Division, has ruled that the ATF's pistol brace rule – which administratively but without statutory authority deems braced pistols to be short barreled rifles subject to National Firearms Act restrictions – is constitutional. The case is Mock v. Garland. O'Connor had previously ruled against the ATF on the unfinished receiver rule, which makes this decision somewhat surprising. More than half of the country's state attorneys general have sued the federal government over the rule.
Judge Katherine Menendez of the U.S. District Court for Minnesota struck down a Minnesota restriction limiting handgun carry permits to those over age 21, writing "The Supreme Court's recent decision in New York State Rifle & Pistol Ass'n v. Bruen… compels the conclusion that Minnesota's permitting age restriction is unconstitutional, and Plaintiffs are entitled to judgment as a matter of law," and "(T)he Court concludes that the text of the Second Amendment includes within the right to keep and bear arms 18-to-20-year-olds, and therefore, the Second Amendment 'presumptively guarantees [Plaintiffs'] right to 'bear' arms in public for self-defense.'" The case is Worth v. Harrington, and it is being appealed.
After a federal district judge ruled in 2021 to uphold a Florida law that bans young adults aged 18-20 from purchasing a firearm, the decision was appealed to the Eleventh Circuit Court of Appeals, which also upheld the law in a three-judge panel over a year later (post-Bruen). Now an Eleventh Circuit judge and the NRA have requested that the full en banc Eleventh Circuit Court hear the case. The case is National Rifle Association v. Bondi.
New York's "Supreme Court" has ruled that the state's due process-free red flag firearm confiscation law is unconstitutional. The Supreme Court of the State of New York is the trial-level court of general jurisdiction in the New York State Unified Court System and is radically different from other courts with the name "Supreme Court" in nearly all other states, because in New York the Supreme Court is a trial court and is not the highest court in the state. The highest court of the State of New York is the Court of Appeals.
Historical – the Hughes Amendment (machine gun ban). I watched this live on CSPAN in the middle of the night. Note the critical sham vote at minute 8:24.
Legislation & Regulation
New Democrat House leader Hakeem Jeffries has echoed President Biden's calls for Congress to impose a full federal assault weapons ban and confiscation. Take action here.
A majority of U.S. states now have constitutional carry laws on the books after Florida Gov. Ron DeSantis signed a bill into law Monday that eliminates the requirement for an over-21 individual to obtain a permit to carry a concealed firearm in that state, beginning July 1.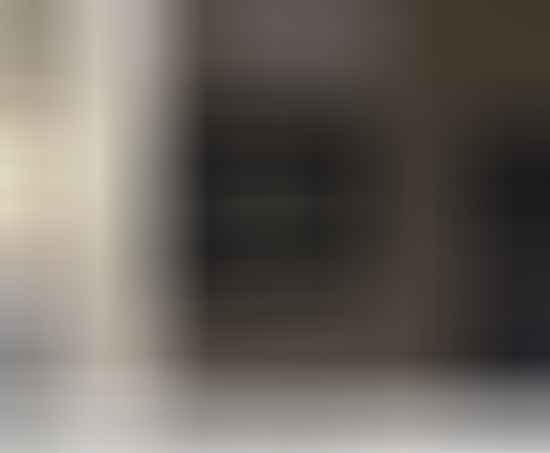 Original ATF AR-15 Classification Refutes Claim that Rifle 'Not Meant' for Civilians
Enemies
We have some reports of Capital One freezing credit card accounts allegedly for fraud, specifically after gun related purchases are made. I have had Capital One cards for years, including a Bass Pro branded one, and have not had that experience. FWIW, I never go anywhere with only one card, just in case of such a problem.
President Joe Biden's weaponized ATF.
Experts: President Joe Biden's proposed ban on "assault weapons" would not have prevented the Monday school shooting in Nashville, Tennessee, that killed three children and three adults. No surprise here.
American Federation of Teachers union president Randi Weingarten called for gun confiscation last week, saying the U.S. must follow "what other great democracies" have done to ban guns, following the shooting at a private Nashville Christian elementary school.
Melissa Collins, who was named the 2023 Tennessee Teacher of the Year, said, "It's time to come together to create stricter gun control laws." She teaches second grade in Memphis, not history, law or civics. We note that Collins received a Master of Education in administration and a doctorate in district-level administration from the University of Southern Mississippi, and completed a Specialist of Education certification in district-level administration. Administration. Administration. Administration. There's your problem.
"I think it's time that we infringe the hell of the Second Amendment." – Slim Smith, columnist and feature writer for The Dispatch in Columbus, MS
Alec Baldwin. Still stupid and still stepping in it.
Even Bill Clinton agrees that Second Amendment deterrence works.
CMT, formerly known as Country Music Television, used its 2023 Music Awards to announce a new partnership with Sandy Hook Promise, a gun ban group founded after the 2012 Sandy Hook Elementary School massacre.
6 Signs of Hoplophobes
The Only Ones
A little good news. Mississippi State Trooper MSGT Charles Lamb lent a traveling couple his personal truck over the weekend after a crash left them without wheels. Kudos to Trooper Lamb.
A police K-9 dog escaped from his handler's yard in Jacksonville, Florida and violently mauled three people, causing serious injuries.
The FBI Boston Division said that agents with the U.S. Department of Defense were conducting a training exercise at a hotel in Boston Tuesday night "to simulate a situation their personnel might encounter in a deployed environment," when they went to the wrong hotel room and detained an individual, not the intended role player. No injuries.
DGUs
Nashville update.
A person hiding under a desk during the shooting at the Nashville Covenant Elementary School told the 911 dispatcher that one or two staff members carry guns (which would be illegal). This is an unconfirmed report. Apparently neither of them – if the armed report is even true – engaged the killer.
Related: Teachers are likely illegally carrying after Uvalde and Parkland: it's time to legalize it.
A Manhattan parking garage attendant who was himself shot twice while confronting an alleged thief – then wrestled the gun away and shot the perpetrator – was charged with attempted murder, assault and gun possession. The NYPD said the decision to charge the man was made using guidance from the district attorney's office. Then Leftist Manhattan District Attorney Alvin Bragg, under pressure, decided not to prosecute the victim after all, at this time and pending further investigation. Perhaps we need some laws that say if a criminal is killed by a victim using the criminal's gun, the victim cannot be charged with a crime.
First known shooting by an active Mississippi church security team member at a church. The security guard is an off-duty reserve deputy sheriff for Jones County and was immediately placed on administrative leave from the department. An MBI investigation into the shooting, after led to the deputy being arrested and charged with second degree murder. But reports indicate that the deceased man had attacked the guard and attempted to grab his gun. It is my understanding that state-of-the-art police training teaches that an attempted gun grab is justification for use of deadly force. So, either we don't know something significant in this case (likely) or something is fishy.
Woman shoots man multiple times in self-defense after being attacked in Carroll County
The Armed Citizen
Department of… Something
A 39-year-old Florida college student with a CCW permit is facing felony charges after accidentally shooting himself on campus.
A first-grade student who allegedly warned teacher Abby Zwerner that his classmate had a gun and planned to shoot her was told by the teacher to "sit down and be quiet." Zwerner was shot and injured by her 6-year-old student while teaching her first-grade class at Richneck Elementary School on Jan. 6.
*************************
The ACLDN April newsletter is out.
"…once you hit adulthood, every 13 years the amount of light you need doubles."
*************************
Tactics & stuff.
Sales
March's NSSF Adjusted NICS figure of 1,556,492 is a decrease of 6.8% compared to the March 2022 NSSF-adjusted NICS figure of 1,669,578, and marks 44 consecutive months when adjusted background checks have exceeded 1 million.
Products
Remember the KelTec P32? The main things I can tell you about it is that there aren't many pockets in which one won't fit, and a .32 ACP Silvertip will turn a rat inside out.
The new Ruger Super Wrangler single action .22 revolver comes with adjustable sights, a 5.5″ barrel, and a pair of cylinders – one in .22 S/L/LR and the other in .22 WMR. It features a robust steel cylinder frame and the cylinders are unique to the Super Wrangler, and are not interchangeable with standard aluminum-frame Wrangler or Single-Six Convertible cylinders. 37.7 oz. $329.
TALO Distributors, Inc. and its member distributors are introducing the Glock 28 to the U.S. commercial market. The G28, which was already available in other world markets, is similar in size and configuration to the G26 and G27, but is chambered in .380 ACP. This one is made in Smyrna, GA. 3.43″ barrel, standard 10+1 capacity, 20.64 oz. with an unloaded magazine.
Volquartsen's VF-ORYX Rifle is now available in .22 WMR and .17 HMR. Get both!
*************************
"They take away your rights, and then they sell them back to you. That's what a carry permit is." – Tom Gresham
"It's going to be interesting when some gun store becomes the first to refuse a sale because an employee thinks the purchaser is 'mentally ill'… because they're (sic) wearing a dress and wanting to be called a woman's name.
Who will the left defend?
The gun store, or the purchaser?"
– Fenix Ammunition
"You don't fight with what you have…You fight with what you have LEFT!" – Seyfried
*************************