Litigation
Supreme Court Justices Samuel Alito and Clarence Thomas warn that New York's sweeping new gun control law raises serious constitutional questions despite the high court's decision not to intercede while court challenges play out. Well, duh.
The Second Amendment Foundation, joined with the Illinois State Rifle Association, Firearms Policy Coalition, C4 Gun Store LLC, Marengo Guns, Inc. and a private citizen, Dane Harrel, have filed a federal lawsuit (pdf link) in U.S. District Court for the Southern District of Illinois, challenging the recently-signed wide-ranging state gun ban and registration legislation, alleging it to be unconstitutional. Named as defendants are Attorney General Kwame Raoul, Illinois State Police Director Brendan F. Kelly, and other officials in their official capacities. The case is known as Harrel v. Raoul. There are now multiple lawsuits underway challenging both the content of the new ban as well as how it was approved in the first place.
Federal lawsuit filed over the dumbest "gun-free zone" in Connecticut
Good cops
After Illinois passed the new law requiring current owners of so-called "assault weapons" and "high-capacity" magazines to register them with the State Police and banning the future sales of about 100 different semi-automatic pistols, shotguns, rifles, and all 50-caliber firearms, a majority of the county sheriffs in the state say they won't enforce the clearly unconstitutional measure. As of this writing, reports indicated that of 102 counties, only 3 so far have said they'd enforce the law, at least 80 said they wouldn't, with most of the rest issuing ambiguous "support 2A" statements. Illinois Gov. J.B. Pritzker is reportedly fit to be tied, and I'm fine with that. He also says he will fire those sheriffs. But of course they don't work for him. I'm thinking the sheriffs should make an exception to their position and arrest the governor's bodyguards for violating his gun laws.
And related to this story, idiot Illinois State Rep. Bob Morgan (D-Deerfield), who sponsored the legislation, was quoted as saying "Standard-issue bulletproof vests cannot stop a semiautomatic weapon round."
Rules & Regs.
ATF's pistol brace rule (download as pdf document here). First they came for the bump stocks…
Attorney Chad Flores, who is representing SAF in a federal lawsuit filed in 2021 that was stayed by the court in anticipation of this new rule, says the SAF's litigation of the case against the ATF and the U.S. Attorney General, SAF et. al. v. BATFE, et. al., will move forward.
Take action here.
Just a thought: Autoloading pistols must microstamp fired cases in order to get on the California Roster of Handguns Certified for Sale. What if manufacturers sold compliant pistols along with a replacement sterile firing pin or whatever that does not microstamp?
*************************
*************************
NRA's felony fraud & embezzlement
Enemies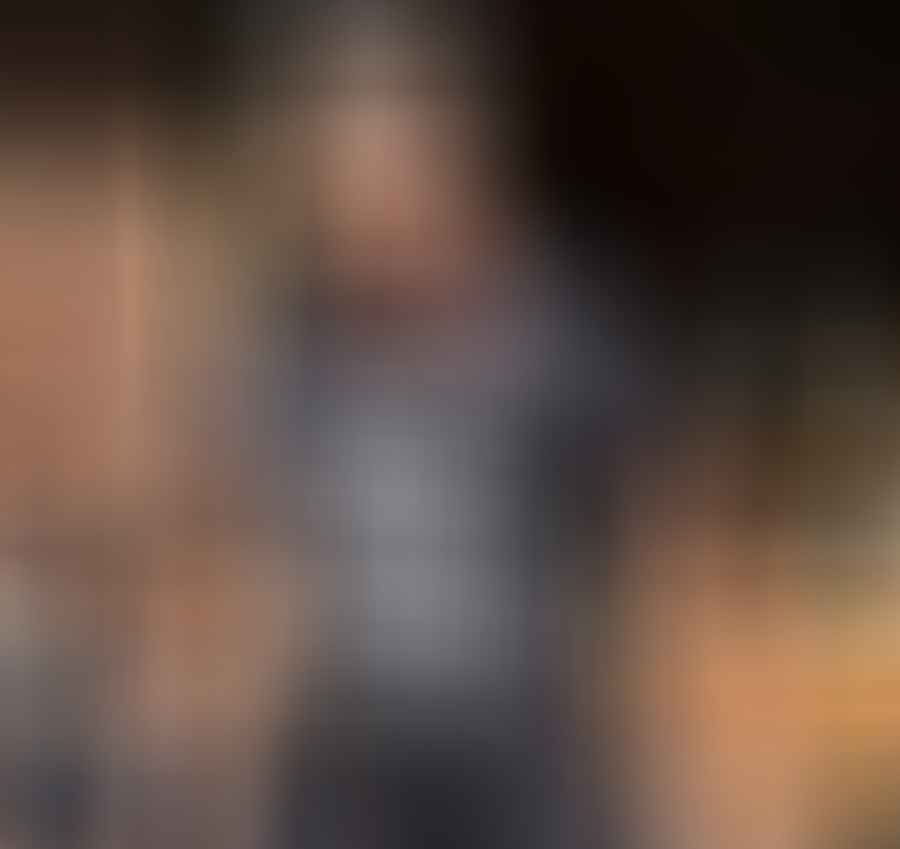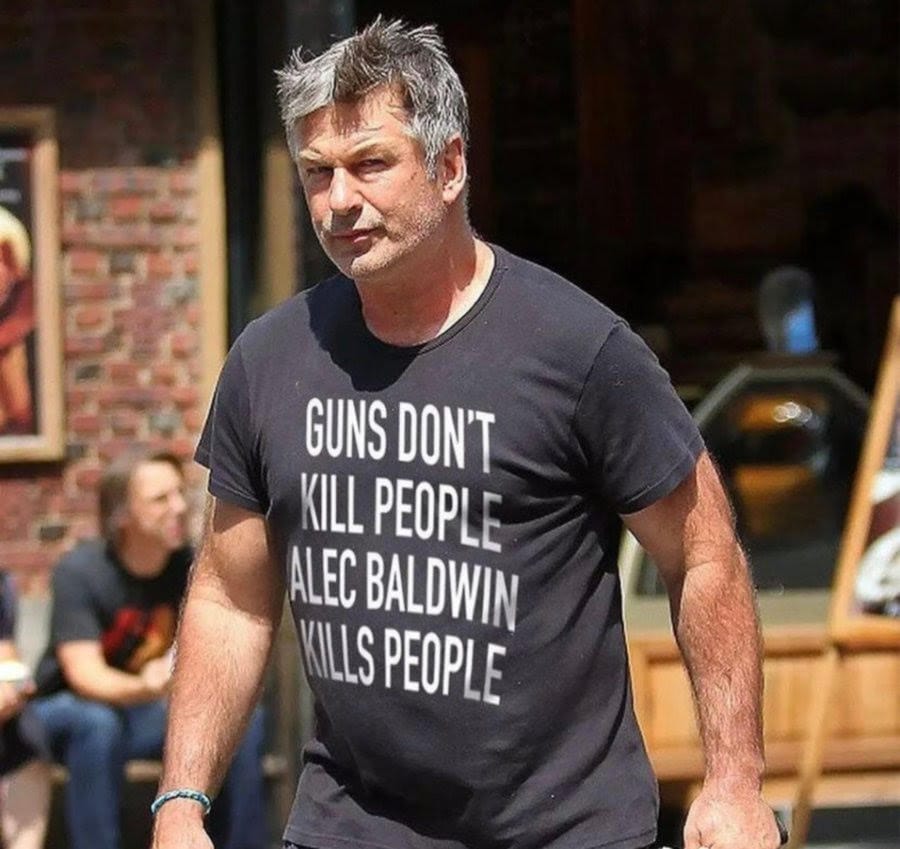 "Actor" Alec Baldwin and armorer Hannah Gutierrez-Reed will each be charged with two counts of involuntary manslaughter for the 2021 fatal shooting on the New Mexico set of the film "Rust." First assistant director David Halls has already agreed to plead guilty for the misdemeanor charge of negligent use of a deadly weapon in the incident that killed cinematographer Halyna Hutchins in 2021. Apparently the reason for the two counts each is that Baldwin and Gutierrez-Reed will be "charged in the alternative," meaning that a jury would not only decide if they were guilty, but under which definition of involuntary manslaughter they were guilty. Filming is supposedly continuing on the movie, but I suspect that now that he's been charged, Baldwin is a prohibited person.
Et tu, Wells Fargo?
Note that the company said both that "The reason(s) for this action is: Banking guidelines excludes lending to certain types of businesses," and that "Our decision is not based on the industry."
"NEW: Our new report details the role that the National Shooting Sports Foundation (NSSF) plays as a front group for the nation's firearms industry—an industry willing to cross every line for profit—and how their agenda is just as dangerous as the NRA's. 🧵 https://t.co/4qTvVpy0mE" — Everytown (@Everytown) January 12, 2023
Did Ozzie ever leave? Anybody know?
The Only Ones
Mississippi politics
Brandon Presley, a Democrat who has served as one of Mississippi's public service commissioners since 2007, has announced his candidacy for governor and was immediately endorsed by virulently anti-gun Mississippi congressman Bennie Thompson. That should be all you need to know.
Mississippi State Representative Dana Criswell, perhaps the strongest pro-rights champion in the Mississippi Legislature, announced he has decided not to run again. Thank you for your service, Mr. Criswell.
Mississippi House Bill 103, authored by State Representative Zakiya Summers (D), would officially remove the option of a firing squad as a form of execution for those who have received the death penalty in the state of Mississippi. No word on the rumor that the real reason is the cost of ammo.
Tactics
DGUs
A Georgia man who attempted to rob a gas station at gunpoint ended up in police custody after three armed citizens drew down on him.
Armed Citizen
Gun control victims
Will Dabbs archives
Obit
Industry news
Australian defense company NIOA announced the total acquisition of Barrett Firearms. Ronnie Barrett is retiring. The company will continue to operate under the Barrett brand as a separate division within the NIOA Group. All management and staff at the Murfreesboro manufacturing facility in Tennessee have been retained, and production will continue as normal. No word on continuation of Mr. Barrett's refusal to do business with anti-gun regimes.
Products
---
New Winchester ammo
New for 2023, Lapua's Super Long Range and Long Range .22 LR ammunition is claimed to have the lowest standard deviation (SD) and extreme spread (ES) in the industry to achieve the highest precision down range.
Federal and Remington are releasing a new straight-walled (tapered) cartridge called the .360 Buckhammer, a .358″ round created by necking up and blowing out the .30-30 Winchester case, and intended to compete against the .350 Legend with 35% more energy. The 360 BHMR is also advertised as being better than the .30-30 Win. in terms of muzzle velocity, retained energy, drop and recoil. Henry has 4 rifles chambered for it.
The unique Ermox made Rotary-X rotary breach action shotgun features a delicate scroll engraved action and fancy Turkish walnut English grip stock. Initial launch of the Rotary-X will be the 410 O/U shotgun with 20 & 28ga shotguns and double rifles in .308 and .22 Hornet to be released in late 2023.
Chapuis Armes, manufacturer of premium French shotguns and rifles for the discerning sportsmen, redefines the classic double-barrel rifle with the all-new X4 Double Rifle. Built with an easier adjustment system, the X4 joins the rib to the left barrel and free-floats the right barrel. The left barrel and rib join the right barrel via a guiding ring at the muzzle. Using this system, a gunsmith can easily adjust the guiding ring to re-regulate the point of convergence for a given load without the major work traditionally associated with this alteration. The X4 is built on a Progress 28-gauge scalloped receiver paired with lightweight 22-inch barrels and AAA-grade Circassian walnut with English-style cheekpiece and beautiful, intricate engraving. 6 lbs. Available in 9.3x74R and .30-06. $7300-7500.
Winchester Ammunition announces the launch of a reduced pressure .30-06 ammunition offering optimized for use in M1 Garand rifles. Featuring a 150-grain Ball M2 round nose bullet with slower burning powders, the WIN3006M2 round has a muzzle velocity of 2740 fps.
Browning Ammunition is now offering the SUB22 subsonic 22LR load with a 45-grain lead round nose projectile at 1060 fps.
Fiocchi has a new 5.7×28 Hyperformance jacketed frangible cartridge (#57JF35) with a 35-grain polymer-tipped copper core and copper jacketed lead-free projectile for rapid expansion. Another new 5.7×28 load is the Hyperformance tipped hollow point (#57PT40) with a 40-grain projectile, for deeper penetration.
Fiocchi also has a new 4.6x30mm Hyperformance cartridge in its Defense Dynamics line, with a tipped 38-grain hollow point bullet. Developed for carbines, the design delivers exceptional ballistics from a high-velocity, low-recoil round while ensuring the kind of terminal performance demanded in defensive ammunition.
Fiocchi's new Hyperformance Hunt .223 Remington load features the Barnes Varmint Grenade bullet. Based on a frangible copper-tin powdered metal core inside a hollow point gilding metal jacket for explosive expansion, the lead-free 50-grain bullet exits at 3300 fps.
Buck Knives has announced more than 50 new knife models as the company expands its hunting, EDC, Legacy and fishing product lines for 2023.
Henry has released a semi-automatic 9mm carbine with wood furniture and classic layout called The Homesteader. It's ambidextrous with right-side ejection, has a threaded muzzle, and can accept Henry's proprietary magazines, or Glock or Sig P320/S&W M&P magazines by use of magwell adapters. $900+.
Smith & Wesson has announced the new full-size M&P5.7 pistol with a 22-round capacity. It uses S&W's new gas-operated, locked-breech, rotating Tempo Barrel System.
The Beretta 92 Xi is a variant of the Beretta 92 X with a single action only trigger and a manual frame safety.
For 2023, Benelli's M2 Field shotgun line features LOWER prices.
Franchi's Sideplate O/U is now available in the Instinct Sideplate 16-Gauge and Instinct Sideplate 28-Gauge.
Bersa, a very underrated brand, has a new line of AR-style rifles and pistols, including three BAR9 9mm pistols with Mission First Tactical furniture, two BAR15 5.56 rifles (one with Mission First Tactical furniture and one with Magpul furniture), and one BAR15 5.56 pistol with Mission First Tactical furniture. All made in Kennesaw, GA, and reasonably priced under $900. Bersa was founded in the mid-1950s in Argentina by Italian immigrants Benso Bonadimani, Ercole Montini and Savino Caselli, all mechanical engineers.
Pietta, celebrating its 60th anniversary this year, has several new fancy single action sixguns and a side-by-side coach gun, available through Davidson's. No word on an Alec Baldwin model.
EAA's Witness 2311® by Girsan is a polymer-framed double stack 1911 pistol available in 9mm (17 round capacity), .45 ACP (11 round capacity) and 10mm (15 round capacity). Starting at $1000.
Benelli has added two 28-gauge models in its SBE 3 BE.S.T. line. Available in black synthetic with 26″ or 28″ barrel, the guns have a 3″ chamber and weigh 5.5-5.6 lbs. But they only have a 2-round magazine and cost $2100.
Beretta also has a new 3″ 28-gauge in its A400 Upland Magnum line, but the dadgum thing weighs 6.5 lbs. What's the point?
Ruger has expanded its Security-9 pistol line with the Security-380, chambered in .380 ACP.
Anybody need a 3-lb shield?
"I am convinced that men hate each other because they fear each other. They fear each other because they don't know each other, and they don't know each other because they don't communicate with each other, and they don't communicate with each other because they are separated from each other." ― Martin Luther King, Jr.