Independence Day
---
SCOTUS & Litigation
We are expecting a domino effect on MANY other restrictive gun laws in the wake of last week's NYSRPA v. Bruen decision. I suspect quite a few laws not related to guns will fall as well. But it will not be automatic and lawsuits will be necessary. There are a few other gun law cases already in the SCOTUS hopper. I suggest contributions to the Second Amendment Foundation, to offset your tax dollars that are being used by the government to defend these unconstitutional gun laws. The SAF was responsible for the previous cases that made this decision possible. Keep watching this spot.
I know many of you likely have not read the Bruen decision. Read it (pdf link).
---
Based on the Bruen decision, the Second Amendment Foundation has filed a preliminary injunction motion seeking to enjoin the City of New York from further enforcement of its long-standing permit regulations. Joining SAF in this legal action are the Firearms Policy Coalition, Inc. and five private citizens. The motion was filed in U.S. District Court for the Southern District of New York. Plaintiffs are represented by attorney David D. Jensen of Beacon, N.Y. In addition to the City of New York, Police Commissioner Dermot Shea is named as a defendant in his official capacity.
We note that the lamestream media is as usual mostly lying about the meaning and effect of the Bruen decision. It's your job to call them out on it.
Meanwhile however, at least one reporter bucking the trend asked NY Governor Hochul to prove Concealed Carry Holders are committing crimes. Hochul said she didn't need to know anything.
A legal challenge to the Trump administration's ban on bump stocks was revived last week by the 5th U.S. Circuit Court of Appeals.
We note that Supreme Court Associate Justice Stephen Breyer retired this week, replaced by Associate Justice Ketanji Brown Jackson.
New York state has filed suit against a ten firearms retailers for selling unfinished frames and receivers (not firearms) to New York residents.
Legislation
President Shotgun Joe Biden has signed into law the Cornyn-Murphy Senate gun control bill, passed with the assistance of a number of turncoat Republicans, listed last week. Lawsuits over this act will have to conform to the standards included in the above Bruen decision.
You can thank or spank your senators here. Modify as you see fit.
You can thank or spank your representative here. Modify as you see fit.
We note that neither Mississippi senator supported the bill. Sen. Roger Wicker responded to me, saying "In my conversations with law enforcement officers following the shooting in Uvalde, Texas, I have learned they are principally concerned with addressing the serious mental health challenges that lead to mass shootings. This proposal goes beyond that and introduces too many unanswered questions about due process and the Second Amendment. As a result, I opposed this legislation."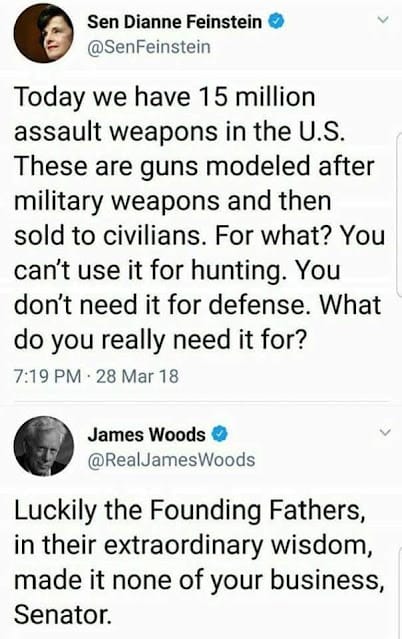 After more than 50 people being smuggled in a semi-truck were found dead and dying of heat stroke in the abandoned rig in San Antonio, we have heard no calls to ban semi-trucks. "If it saves one life…"
BATman
Fifteen Republican state attorneys general have signed a letter to Capitol Hill opposing the confirmation of Steve Dettelbach to head the federal Bureau of Alcohol, Tobacco, Firearms and Explosives, because he has publicly affiliated himself with gun control groups. The AGs are: Austin Knudsen, Montana; Treg R. Taylor, Alaska; Leslie Rutledge, Arkansas; Mark Brnovich, Arizona; Christopher M. Carr, Georgia; Theodore E. Rokita, Indiana; Derek Schmidt, Kansas; Jeff Landry, Louisiana; Eric S. Schmitt, Missouri; John M. O'Connor, Oklahoma; Alan Wilson, South Carolina; Jason R. Ravnsborg, South Dakota; Ken Paxton, Texas; Sean D. Reyes, Utah, and Patrick Morrisey, West Virginia.
Illegal DGU
Incomplete news report of a case of two security guards shooting at a driver who was running over one of the guards. Reading between the lines, it smells like the one guard who was arrested might have fired after the threat was over. Keep that in mind.
……….
5 Critical Mistakes Made by Defensive Gun Owners, by Sheriff Jim Wilson
……….
Enemies
The Vatican's editorial director, Andrea Tornielli, presumably speaking for poopy Pope Francis, wrote last week that Catholics should fight for more gun control. But still no word on taking machine guns away from the Swiss Guard, literally the Pope's own personal army. Just for this, I think I'm going to buy another gun – one in a funny looking white pope suit.
You know, we once had another problem with abusers in funny looking white sheets. I guess we still have work to do.
For what it's worth, I hear that the Pope cannot override fundamental doctrine of his church. And for those wanting to do a deep dive, there's this thing called the Catholic Second Amendment (pdf link).
---
About those lists.
California Attorney General Rob Bonta's new data portal made public (for at least some period of time) the personal data of every CCW permit holder in the state. This was just after SCOTUS released the Bruen decision. Those impacted include law enforcement, judges, and anyone else who has chosen to legally arm themselves for self-defense… like rape and domestic violence victims. The LA Times later reported that the California Department of Justice said the leak was more extensive, affecting not only current permit holders but anybody who was granted or denied a permit to carry a concealed weapon between 2011 and 2021. The leaked information included names, dates of birth, gender, race, driver's license numbers, addresses and criminal histories, according to the statement. Social Security numbers and financial information were not exposed. In addition to information from the CCW permit applications, data on the Assault Weapon Registry, Handguns Certified for Sale, Dealer Record of Sale, Firearm Safety Certificate and Gun Violence Restraining Order dashboards were "also impacted," Bonta's office said, but authorities are investigating whether any personally identifiable information was exposed from those dashboards. Thus, the leak appears to have affected almost all lawful gun owners, not just the minuscule proportion of residents licensed to carry.
Ironically, CCW permit information for Robyn Thomas, the Executive Director of the Giffords gun ban group, was revealed in that leak.
Twitter is hiring an "alarming" number of "former" FBI agents. Well, where else would you find enough twits?
Kirkland & Ellis, the firm that fired its world-class attorneys who won the SCOTUS Bruen case, didn't mind representing and getting a fishy plea deal for Jeffrey Epstein, but found the NY State Rifle and Pistol Association and the U.S. Constitution beneath their standards. Insert twelve thousand lawyer jokes here.
Africa
The state of Zamfara in northwest Nigeria is encouraging its residents, especially farmers, to apply for licenses that will allow them to carry guns and other weapons, for self-defense against worsening insecurity in the state.
……….
Researcher: States with higher rate of gun ownership do not correlate with more gun murders, data show.
Yes I know, the gun banning crowd is lying to us. Still.
……….
Insanity
John Hinckley, Jr. now says he's sorry for shooting President Reagan and several others back in 1981, and that he doesn't want to remember what he was feeling at the time. Hinckley was acquitted of the crimes by reason of insanity and today is completely free and is not a prohibited person. He can legally buy, own and use firearms, again. So much for those mental health or violence restrictions. It's YOUR guns they want, not his.
Uvalde
Well if you don't want to be bothered by police in Uvalde, all you have to do is grab a rifle and run into a school full of kids. Still no word on criminal charges for the complicit cops.
The Only Ones
37 states have "Blue Alerts," similar to Amber Alerts or Silver Alerts. Blue Alerts are issued to "aid in the apprehension of violent criminals who have killed, or seriously injured an officer in the line of duty." Apparently there is no corresponding protocol to apprehend violent criminals who have killed an off-duty officer, your grandma, or your 5-year-old.
Killer cop freed from prison:
Obit
Last World War II Medal of Honor recipient, Hershel "Woody" Williams, dies at 98.
What I'm reading
The only problem is ol' Stephen just doesn't write as fast as I read.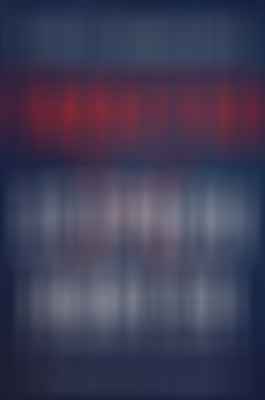 Products
Quote
"A state may not impose a charge for the enjoyment of a right granted by the federal constitution… The power to impose a license tax on the exercise of these freedoms is indeed as potent as the power of censorship which this Court has repeatedly struck down… a person cannot be compelled 'to purchase, through a license fee or a license tax, the privilege freely granted by the constitution.'" —MURDOCK V. PENNSYLVANIA 319 US 105 (1942)