Independence Day
Litigation
Did you notice the SCOTUS decision last month in the case West Virginia v. Environmental Protection Agency? This one has far-reaching implications. The 6-3 Supreme Court ruling told the EPA it can't make its own rules under the major questions doctrine, saying "Agencies have only those powers given to them by Congress, and 'enabling legislation' is generally not an 'open book to which the agency [may] add pages and change the plot line.' The agency instead must point to 'clear congressional authorization' for the power it claims." Consider this would apply to any federal agency. Now extrapolate and consider that Congress can't give agencies powers that the Constitution never gave Congress in the first place.
The Second Amendment Foundation, the California Rifle & Pistol Association, Inc., the CRPA Foundation, Gun Owners of California, Turner's Outdoors, Inc., California Youth Shooting Sports Foundation, Redlands California Youth Clay Shooting Sports, Inc., and two private citizens have filed a federal lawsuit (pdf link) for Declaratory and Injunctive Relief in a case challenging the constitutionality of a California law prohibiting gun shops, sporting goods stores, and any "firearm industry member" from advertising, marketing or arranging for placement "any firearm-related product in a manner that is designed, intended, or reasonably appears to be attractive to minors." It is a First Amendment case known as Junior Sports Magazine, Inc., et al, v. Bonta.
The Firearms Policy Coalition has filed a new Second Amendment lawsuit in U.S. District Court for the Eastern District of New York, challenging New York's ban on so-called "assault weapons," saying that "There is no constitutionally relevant difference between a semi-automatic handgun, shotgun, and rifle." The complaint in Vanchoff v. James, along with other case information, can be viewed at FPCLegal.org.
Meanwhile, New York State will stop issuing pistol permits for seven (7) months. They must love being dragged into federal court.
Citing SCOTUS, Second Circuit vacates case upholding NYC premises permitting scheme.
Regarding that UPS gun shipping debacle we reported last week, shouldn't those anti-gun U.S. Senators who threatened UPS and other shippers be charged with restraint of trade or something?
BATman confirmed
By a 48-46 vote the Senate has confirmed President Biden's anti-rights nominee to run the Bureau of Alcohol, Tobacco, Firearms and Explosives despite opposition from Republicans over his support for banning guns. The vote made Steven Dettelbach, an avowed gun-banner and former federal prosecutor, the first ATF director to win confirmation since 2013. The ATF has operated under a string of acting directors since the last confirmed director, B. Todd Jones, left the agency in 2015. Both Mississippi senators voted against the confirmation. The defecting Senate Republicans who made Dettelbach's confirmation possible are Sen. Susan Collins (ME) and Sen. Rob Portman (OH). We note that Dettelbach is a buddy of contemptuous former U.S. Attorney General Eric Holder, and further note that Dettelbach was former President Barack Obama's Harvard Law School classmate, which should also tell you all you need to know about Harvard.
FBI lawbreaking
Election
We have a report that federal Democrats are pulling strong heading into the November mid-term congressional elections. This is not one you want to sit out.
Meanwhile we have a report that the Dems are requesting 50 million dollars for convention security. I suggest we send a couple of gun free zone signs and call it good.
GFZs
You probably heard that former Japanese Prime Minister Shinzo Abe was fatally shot during a campaign speech Friday in western Japan. Gun free zone. Gun free country. Now in a completely idiotic turn of events Japan is looking at tightening up its gun laws. And just FWIW, per World Health Organization suicide statistics, "gun-free" Japan comes in at #17, and the "easy access to guns" United States comes in at #50.
At least 19 people were killed, and eight others were injured in a pair of shootings at two separate bars in South Africa late Saturday night. Gun free country. Further, South African law provides that "No firearm may be used for self-defence unless licenced for that purpose (s16, s17, s18, and s19). If under personal attack whilst only in possession of a firearm licenced for a non-defensive purpose, the individual would, in fact, be committing an offence by using it to defend him/herself;"
Uvalde
Disturbing partial video and audio of the chicken**** keystone cops in Uvalde standing around, doing nothing, checking their phones, washing their hands, and running away, while the kids were dying down the hall. On the bright side, these are probably the gestapo they will send to disarm you.
Mass school killings
Author Warren Farrell has found linked the mass shootings in 53 developed countries to boys and men who lacked a father figure, and he specifically mentioned six mass shootings that have occurred in the United States in the 21st century, noting that all six of those mass school shootings that have killed more than 10 people have been done by boys, and all six of them have been done by boys who lacked a father figure. Maybe we need deadbeat dad control.
Tactics
……….
How to use an appendix holster. CCW for women.
……….
Carry. Always.
"My friend was found lying in front of his locked gun safe, shot in the back."
YOYO
The Daily Caller reports that Seattle P.D. is no longer investigating adult rapes. You are on your own.
Suit alleges school security guard dismissed for exposing vulnerabilities. Your kids are on their own.
Pennsylvania 911 dispatcher Leon Price, 50, has been charged with involuntary manslaughter for refusing to send an ambulance to a 54 year-old grandma who died of internal bleeding hours later. Your grandma is on her own.
……….
……….
CCW popularity
According to an ongoing Gallup poll, in October 2021, 23% of people polled SAID they carry concealed, up from 12% when the question was last asked in 2007.
Thoughts on ATV/UTV safety
Hardly a week goes by that I don't see a news item about someone being seriously injured or killed in an accident involving an ATV or UTV. But in several decades of watching these stories, I've NEVER heard of even one such occurrence when people on the machine didn't break at least TWO of the basic safety rules. For instance, this week we had a report of three juveniles injured in an ATV vs. car accident in north Mississippi. The obvious likely rule violations here are:
Driving the ATV on a road.
3 people on an ATV. ATV's are for ONE person. If it was instead a SxS UTV, it could still be a violation, depending on specifics.
Juvenile driver. No ages given, but the machines are designed for drivers age 16 or more. In other words, licensed drivers.
There could be additional violations, such as no seatbelts, no helmets, speeding, etc.
Security
Follow me for more security tips.
What I'm reading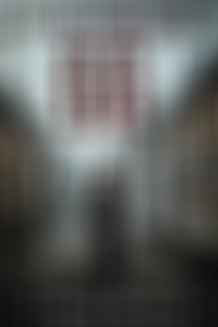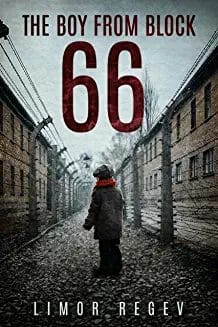 Products