Uvalde Updates
Remember, victims at the school relied solely on the "authorities" for their safety and protection.
Thinking point: Your child is in line to be murdered by a madman in the next few minutes. The cops are present, but refuse to breach the barricaded classroom where the killings are currently taking place. Not only that, they physically prevent you from trying to save your child. If the complicit cops wind up dead as a result of their atrocities, they probably won't get much sympathy. I suggest they could also be charged under a felony murder rule for criminally helping the killer perpetrate his murders. Anybody else who did what those cops reportedly did would certainly be considered a felon. Read the last item below in this section. Apparently that was the result of "orders."
We have a disputed report that the Uvalde Police Department and Public School Districts are no longer cooperating with the Texas Department of Safety investigation into the massacre. I'm guessing that if it comes to that, some of those cops will take the 5th.
This is by far the best analysis of the Uvalde massacre I've seen yet.
School Lessons
A Few Thoughts
DGU – The Massacre That Wasn't
Charleston (WV) Police say that a woman who shot an armed attacker at a party on Wednesday night may have prevented a mass casualty event. You won't read much about this massacre in the media, because armed prevention doesn't fit their agenda.
Response to Liars
Racial Aspects of Mass Killings
I don't know what we're supposed to do with this information, but it may be useful in predictive exercises.
Oh, Canada
Canadian Prime Minister Justin Trudeau has proposed a ban on the sale or transfer of handguns and to require existing owners of semi-automatic rifles to turn them in to the government in a compensated confiscation scheme in that country.
Enemies
Alleged actress and serial murderer Whoopi doopi Goldberg called on American citizens to call the cops on their own neighbors and friends if their legal arsenal is "too big." I suggest calling the cops on her because hers is too big.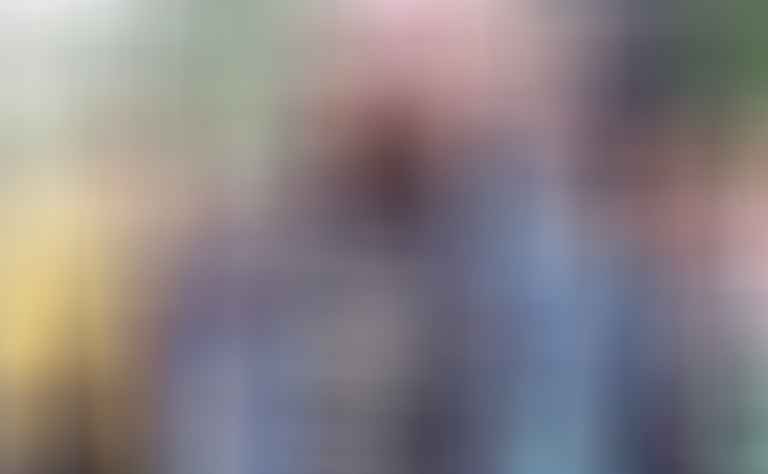 Meanwhile singer Bette Middlin' called for armed protesters to show up at the NRA meeting in Houston. It appears they have a lot more sense than she does.
Salon.com says we should disarm the military. Really.
Former Friends
Singers Don McLean, Larry Gatlin and Larry Stewart and firearms maker Daniel Defense pulled out of previously booked engagements at the NRA annual meeting last week, apparently because they think NRA members are responsible for the massacre in Texas the week before, or because they're afraid of the political left.
NRA: The Source of Its Problems
Litigation
The Firearms Policy Coalition (FPC) and FPC Action Foundation (FPCAF) announced a victory in the appellate Commonwealth Court in the case FOAC v. Pittsburgh, Penn., a lawsuit filed in 2019 in response to a gun control scheme enacted by the City and its then-Mayor, Bill Peduto.
Mae D'Agostino, U.S. District Judge for the Northern District of New York has dismissed a lawsuit from gun industry groups challenging a New York law that permits civil lawsuits against companies for conduct found to have endangered public safety, rejecting the arguments that the challengers had made that the state law violated the U.S. Constitution. The judge concluded that the New York law did not preempt a 2005 federal law limiting the liability gun manufacturers and dealers can face. Citing an appellate court opinion in a separate case, D'Agostino said the New York law fit within an exception laid out in the federal statute.
……….
"Rust" prop master said she found live rounds on set moments after shooting.
"This wasn't supposed to happen, my whole career is ruined." Yeah, that's all that matters.
……….
Newsletters
The Rangemaster (pdf link) and ACLDN June newsletters are out.
You will especially want to read the ACLDN Attorney Question of the Month item about permitless/constitutional carry.
Store Brand Ammo
I shot a lot of Sears Ted Williams shotshells in my Sears gun back in the day.
Products
Federal Premium has expanded its Punch Personal Defense line with a .22 Win. Mag. Rimfire load featuring a 45-grain nickel-plated lead-core bullet designed for maximum penetration. The case of the Punch .22 WMR is also nickel-plated for easier extraction and corrosion resistance.
Remington Ammo has introduced THREE new Golden Saber loads in 10mm Auto:
Golden Saber Bonded 10MM / 180gr Brass Jacketed Hollow Point Bonded / $41.99 per 20
Golden Saber Defense 10MM / 180gr Brass Jacketed Hollow Point / $35.99 per 20
Golden Saber Defense Compact 10MM / 180gr Brass Jacketed Hollow Point / $35.99 per 20
Fiocchi USA now has U.S.-made nickel-plated lead shot 3″ Golden Turkey loads in 12- and 20-ga. with No. 4, 5 or 6 shot in 1¾-oz. payloads for 12-ga. shells and No. 5 or 6 shot in 1¼-oz. payloads for 20-ga. shells. About $2.50 a pop.
Colt's Manufacturing has introduced the King Cobra Target 10-shot .22 LR revolver in stainless steel, available with 4-inch and 6-inch barrel lengths. I suppose this is in lieu of a reintroduction of the Diamondback revolver.
FN Herstal is announcing a brand-new 9x19mm handgun called FN HiPer. The new handgun is mainly dedicated to armed forces and law enforcement. The pistol has been designed and developed in Belgium, where it will also be manufactured. I'm not sure whether the HiPer represents a significant improvement over the FN 509.
Consider This
If a phalanx of cops is afraid to confront one kid with an AR-15, imagine how fun it will be to forcibly confiscate 20-30 million of them from folks who know how to use them.
"There is no example, not one, of a gun control law in the United States that has ever reduced crime." – Tom Gresham