Massacre
Observations about the Buffalo, NY, supermarket massacre:
It happened FAST. You have to react NOW.
If a couple of shots to the chest don't stop a madman, it's time to try something else – like the head or pelvis – NOW!
New York has LOTS of gun control laws including bans on both broadly defined "assault weapons" (sic) and standard capacity magazines (more than ten rounds), as well as a "red flag" law that was not used by the perp's family. And Buffalo – which was not home to this murderer – has its own "assault weapon" (sic) ban.
The perpetrator allegedly chose the New York location in part due to the onerous gun laws inhibiting victims' legal possession of effective defensive weapons.
Gun control
The National Highway Traffic Safety Administration announced that traffic fatalities hit a 16-year high in 2021, based on early estimates. In 2021, an estimated 42,915 people died in car crashes, up 10.5% over 2020 and the highest level since 2005.
Yet we see no calls for a litany of car control laws like the left does in response to firearm related fatalities. So the next time you hear the nonsense about treating guns like cars…
ATF
80% frames
The ATF has served JSD Supply with a cease & desist order stating that JSD Supply could not sell both unfinished frames (non-firearms) and firearms parts (also non-firearms) to the same person no matter if they were purchased at different times. If JSD Supply sold a frame to someone, then the customer comes back to the site and buys a gun part; then, according to the ATF, the company sold the customer a complete firearm without a federal firearms license in violation of the Gun Control Act (GCA). The ATF claims this action is independent of the new rule change that was unveiled last month during a White House Rose Garden ceremony and is due to go into effect this August. The order claimed it has always been Illegal under the GCA to sell parts and frames to the same person even if the transactions were separate. The ATF calls this "structuring."
NRA
Frank Tait, the only good candidate on the NRA Board ballot, was not elected but will be running for the 76th director, who is elected by voting members who attend and vote at the annual NRA members meeting next Saturday, May 28 at the George R. Brown Convention Center in Houston, Texas. I believe he has only one opponent, so I'm optimistic for his election.
Enemies
The Boise (ID) School District suspended an 18-year-old student for legally possessing a gun off campus, which the school defines as on campus. They're gonna need a lawyer, who probably won't save them.
We have a report that the Meijer grocery chain has posted "no guns allowed" signs on their doors.
Department of Idiocy
WSHU Public Radio's Karen DeWitt reported that the Buffalo, N.Y. killer used an "automatic rifle" and "30 shots per round." Meanwhile, the Washington Post reported that the suspect's Savage Axis XP rifle was a semiautomatic. It's really a manually operated bolt action. That's why we don't believe much from the lamestream media.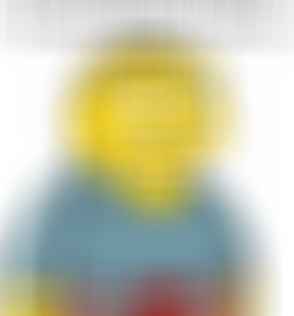 The Only Ones
A survivor of the Buffalo, N.Y. massacre, reported to be a store manager, said that a 911 dispatcher hung up on her while she was trying to whisper a report of the shooting in progress. Although that dispatcher is now gone, that's kind of like closing the barn door. Do not depend on 911.
Justin F. Watson, 36, a former Institutional Security Officer/Campus Police Dispatcher for Cape Cod Community College Police, pleaded guilty in federal court in Boston in connection with making false statements in order to purchase two firearms that can only be purchased by law enforcement officers. Watson neither carried a weapon nor had the power to make arrests on campus.
Amanda L. Barr, 37, a former Philadelphia correctional officer, is facing charges in Montgomery County Court (PA) that she illegally purchased and transferred multiple firearms while using so-called "straw purchase" schemes in Montgomery County.
Former Stone County (AR) Sheriff's Office Chief Deputy Zachary Hunter Alexander, 36, was indicted in federal court on charges of bank fraud, selling a stolen firearm, and extortion. The firearm was allegedly stolen from the sheriff's office.
DGUs
Four people broke into a home in DeKalb County, IN. Two were shot dead by the homeowner and the other two were held at gunpoint until police arrived. At this time, the homeowner faces no charges.
A man opened fire during a lunch reception at a Southern California church last Sunday, killing one person and critically injuring several others before being stopped and hog-tied with an extension cord by parishioners. I recommend having a better defense plan than tackling a guy who's shooting up the place. You don't want that to be your only option.
Defensive Gun Uses By People Legally Carrying Guns: 24 Cases During February 2022
Miscellaneous
Obit
Kalashnikov USA Website Fraud Alert
Products
I've seen numerous reports that the trigger on Springfield Armory's new SA-35 Browning Hi Power clone is excellent, and one report that it is awful. I am interested in any further input anyone has.
Converting Ruger American Ranch Rifles To Accept AK Magazines. Interesting.
Remington Model 870 Fieldmaster article
Ruger has reintroduced the Marlin Model 1895 Trapper, chambered in .45-70 Govt., with a 16.17″, cold hammer-forged barrel with a 1:20″ twist and threaded 11/16″-24 for muzzle devices. The rifle is stainless steel with black laminate furniture. $1349. Note that Marlin has its own website, https://www.marlinfirearms.com/.
Quotes
"Some are so afraid of 'loaded guns' that they carry rifles and pistols (ostensibly for serious purposes) with no round chambered. Of course, they promptly forget about the condition of their weapon(s), and when threats appear, suddenly and unexpectedly, they try to aim and fire only to discover that they're carrying a bar of soap!" – John Farnam

"You and I are told we must choose between a left or right, but I suggest there is no such thing as a left or right. There is only an up or down. Up to man's age-old dream – the maximum of individual freedom consistent with order – or down to the ant heap of totalitarianism." – Ronald Reagan

"Why can't we send psychologists to domestic violence calls instead of police? Why can't cops learn to de-escalate? Because the wife-beaters and child-beaters will beat the hell out of the unarmed psychologist, too." – Massad Ayoob