Good Friday and the Resurrection
Legislation & regulation
I suggest you listen to the second half of the first hour of last Sunday's Gun Talk radio program, with U.S. LawShield President Kirk Evans discussing permitless carry. For instance how you may think you're legal under state law but run afoul of federal law.
Will ATF decide that Glock pistols are readily convertible to machineguns?
The Department of Justice announced the "Frame or Receiver" Final Rule, which stipulates that parts kits that are "readily convertible to firearms" (80% kits) are subject to the same regulations as traditional firearms. It will deal with the manufacture and sale of unfinished firearms. Those kits currently in possession of gun owners will not require serialization unless the owner takes it to a gunsmith to have work done to it. The gunsmith would have to serialize the frame to work on it. Also, if the gun owner sells the gun to a licensed dealer (FFL), that firearm will have to be serialized. I haven't read the rule itself, which is reported to be very unclear. Apparently it covers "kits" from which you can assemble a gun without buying anything else, and unfinished frames/receivers which are marked where to drill and mill and include drill bits, etc., but apparently does not cover simply buying an unmarked "80%" receiver alone and acquiring other parts and tools separately. We have a report that the industry is ahead of the curve and had already limited sales of complete ready-to-assemble kits and are instead selling stuff more separately. The rule was submitted to the Federal Register for publication on April 11, and goes into effect 120 days from the date of publication in the Federal Register.
U.S. Sens. Ted Cruz (R-TX), Mike Lee (R-UT), James Lankford (R-OK), and Mike Braun (R-IN) immediately introduced a Congressional Review Act Joint Resolution of Disapproval (CRA). The CRA would prohibit the Department of Justice from implementing the new rule expanding the definition of a firearm in an attempt to crack down on "ghost gun" kits. The Senators argue that the new rule unfairly targets law-abiding gun owners and that enforcement of the rule would create a de facto gun registry. Apparently they did not argue that the rule violates the Second Amendment.
And then there's this tidbit about the issue of FFL records.
The Hearing Protection Act bill (S.2050) would reclassify suppressors to regulate them like a regular firearm. U.S. Senator Mike Crapo (R-ID) authored the measure, which has 22 cosponsors – all Republicans – including Mississippi's Sen. Cindy Hyde-Smith and Roger Wicker.
Litigation
22 state attorneys general have signed on to an amicus brief asking SCOTUS to scuttle ATF's expansive ban on bump stocks as machine guns.
Charges dropped against man who shot at officers conducting a Keystone Cops raid on his house.
A Navy sailor filed a lawsuit over Hawaii's restrictive gun laws, saying he was denied a permit after "feeling depressed and homesick." Michael Santucci said he was denied a gun permit because he once saw a therapist and said he was depressed over feeling homesick. But the lawsuit said he was never diagnosed with any behavioral, mental or emotional disorder. The Navy approved of Santucci buying guns, but the Honolulu Police Department said he needed written certification from a medical professional saying he's no longer affected. The lawsuit claims requiring medical evaluations to purchase a gun violates the second amendment.
SCOTUS
As we noted would happen, despite her evasive answers on gun rights, within seconds of Judge Ketanji Brown Jackson's SCOTUS confirmation vote, all the major national anti-gun groups fired off celebratory press releases hailing the installment of the 51-year-old judge to fill the seat vacated by gun-banning Justice Stephen Breyer.
ATF Director
As expected, President Biden announced the nomination of gun-banner Steven Dettelbach as the Director of the Bureau of Alcohol, Tobacco, Firearms and Explosives, subject to Senate confirmation.
"Dettelbach's nomination is nothing short of a stealth attempt by the Biden Administration to appoint someone with the same radical values as David Chipman, but without the extensive public paper trail." – Firearms Policy Coalition
Elections
Former President Donald Trump has endorsed Dr. Mehmet Oz, a gun-banning RINO running for U.S. Senate in Pennsylvania. Trump has also endorsed RINO U.S. Rep. Brian Mast (FL), citing the congressman being "Strong" on the "Second Amendment" – even though Mast supports a gun ban.
The NRA has endorsed Alabama Gov. Kay Ivey's re-election after her recent signing into law of a bill allowing for permitless concealed carry. Ivey's Republican challengers, Tim James and Lindy Blanchard, say if they were governor, they would've signed that bill too. But Mr. James said "Certain rights and authority belongs to the federal government, the rest are reserved to the states, and this is one of them." NO! The Second Amendment refers to the people, not the states. No one with such ideas should hold a position of public trust or responsibility.
Enemies
After a farmer home alone with his 3-year-old daughter fatally shot a man who broke into his home along with three other criminals, French President Emmanuel Macron said the French people do not have the right to self-defense, and the man should have instead let the police handle the incident, saying "I am opposed to self-defense." We note that the police were not there to "handle" the incident and that Macroni & cheese has a team of tax-funded armed bodyguards protecting him from the same thing. If four crooks break in to your occupied house, IDIOT politicians should be the last thing on your mind.
The Firearms Accountability Counsel Taskforce (FACT), a coalition of lawyers representing the interests of some of the largest gun-control organizations in the country, petitioned the Federal Trade Commission last week, asking the agency to crack down on "unfair, deceptive, and illegal advertising practices" (sic) by the firearms industry. The group claims promoting guns for home protection should be illegal. No word on advertising guns to cops or lawyers. Maybe trying to undermine our Constitutionally protected civil rights should be illegal instead.
Over at some TV show called "The View," a segment which began with Tuesday's attack by a gunman on the New York City subway, consisted of the liberal co-hosts lamenting laws being passed in Republican states allowing for concealed carry without a permit and claiming other Western countries don't experience levels of gun violence seen in the U.S. because they have no protections for gun rights. As if the subway gunman was practicing legal gun carry and use.
Tactics
Ayoob. Always a good read.
Dabbs. Armed on the job. In scrubs.
No longer having a job, I carry what I want, where I want, and how I want, including a shotgun. So, read Dabbs.
……….
……….
Worth saying again
If an officer gives you an order, especially at gunpoint, follow it. Slowly and calmly. Even if he's wrong.
How to be rude
For some of us it comes naturally. But as Annette says, for many, especially women, practice is needed.
More Safety Tips
Should have been DGUs
Grantville, Georgia police said late last Friday night the owner of a local gun range, his wife, and their 17-year-old grandson were shot and killed at their place of business in an apparent brutal robbery. The couple's son – the father of the slain teen – who also happens to be the local coroner, discovered the tragedy. The report indicates some 40 guns and the range's surveillance camera and recorder were taken from the scene.
An off-duty Texas deputy was shot and killed after exiting a Houston grocery store with his wife last week and confronting armed men trying to steal the catalytic converter from the couple's truck. Lesson: If you go looking for trouble, even under your own truck, you may find it.
A 65-year-old Oklahoma man was badly mauled by wild dogs.
This past Tuesday, an attacker fired 33 gunshots inside a subway car at an NYC subway station wounding 10 people and causing collateral injuries to 29 others. Gun free zone. The city has since stepped up security for its mayor, who already is protected by phalanx of armed guards. Meanwhile, New York is arguing in the U.S. Supreme Court (NYSRPA v. Bruen) that their subways should be exempt from constitutional protections of civil rights because they are protected, safe places. We further note that the high court's previous dicta about "sensitive places" is cut from whole cloth and found nowhere in the U.S. Constitution.
"In our inner cities, where firearms are outlawed, only outlaws are armed. When our 'philosopher kings' sit back and do nothing, this is the tyranny and terror of 'gun control.'" – Charlton Heston
Follow-ups
……….
……….
Department of Idiocy
A 16-year-old Belleview, FL, boy was killed when he and his two friends took turns shooting each other with a 9mm while wearing what the Belleview Police Department describes as "a vest which contained a form of body armor." No word on what kind of body armor.
Probly don't mess with her…
View post on imgur.com
Record Catfish
That's why I don't hand grab 'em.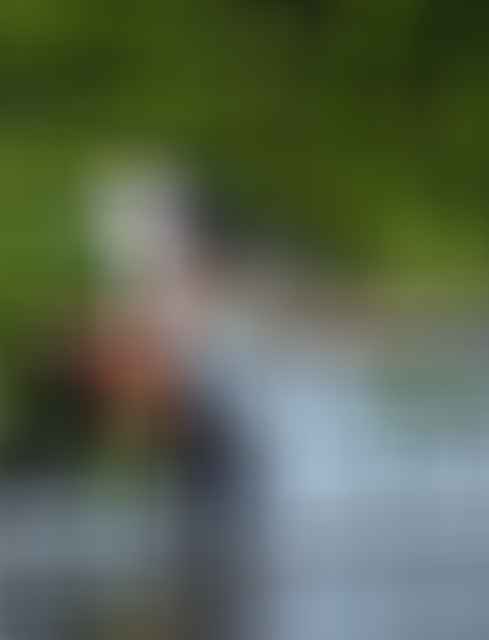 Industry news
Norma is moving its US headquarters from Tampa, Florida, to just outside Savannah, Georgia.
Recalls
Kimber Mfg. Inc. ("Kimber") has discovered a quality issue involving the firing pin safety block of certain Kimber R7 model handguns. This recall affects certain Serial Numbers that were shipped from January 10, 2022 through February 14, 2022. Firearms assembled with the subject firing pin safety block may release multiple rounds from a single trigger pull. This is not only a potential safety issue, but a legal issue as well, since ATF has in the past treated such defective guns as unregistered machine guns, earning you a long stay in the pokey.
Colt has discovered that some of its AR rifles unintentionally have binary triggers.
……….
……….
Products
Do you have a sillcock combo key in your emergency travel gear? Maybe you should.
MidwayUSA has the SOG Trident Elite Folding Knife on special for just $30. Other SOG products are discounted as well. Free shipping with a $49 order of free ship products.
Magpul has three new varieties of the D-50 drum magazines with compatibility for the H&K MP5/HK94, OEM Glock pistols, and the new GL9 – PCC specifically designed for pistol caliber carbines.
Exothermic Technologies is proud to introduce to you their new Pulsefire UBF Underbarrel Flamethrower. This new rail-mounted flamethrower is set to start shipping in June of 2022 and is capable of spouting gasoline or gasoline-diesel flames out to 25-feet. You can burn and shoot at the same time. $690. I want one for every gun I have…
Federal has a new 100-grain HST JHP and an American Eagle FMJ load for the 30 Super Carry.
P30HST1S / 30 Super Carry, 100-grain HST JHP, 20-count / $36.99
AE30SCA / American Eagle 30 Super Carry, 100-grain, FMJ, 50-count / $31.99
The new Howa Super Lite rifle offered by Legacy Sports is available in 6.5 Creedmoor and .308 Win., comes with a sub-M.O.A. guarantee, and weighs just 4 lbs, 7 oz.
Gun industry April Fools stuff. I'm kinda partial to the Viper Wiper, and like the author I really dig the FN cutting board.
……….
"If you don't have a .17 HMR, you aren't a gun guy." – me
……….