Litigation
CT Supreme Court says a pellet gun is not a lethal weapon. But they can kill you so don't point them at anyone.
A county court judge in Ohio told a convicted felon who was later the victim of an armed assault and robbery, that if he hadn't had a gun that day, he would be dead.
Enemies
Alabama Sheriffs Association (ASA) director Robert 'Bobby' Timmons (who is not a sheriff but is hooked up with the demanding mommies).
Capitol Hill
As usual, the U.S. Constitution applies everywhere except the U.S. Capitol.
The Only Ones
Rule 4: We reported back in October that unidentified Sharon Hill [PA] police officers fired the shots that killed an eight year-old girl and injured four others while responding to a shootout at a suburban Philadelphia football game in August. Officers Brian Devaney, 41; Sean Dolan, 25; and Devon Smith, 33, have each now been charged with voluntary manslaughter, manslaughter and reckless endangerment in the case. Murder charges against two of the original shooters that the cops were responding to have been withdrawn.
Brock Hoenes, director of the Washington Department of Fish and Wildlife in the north central region, has been charged with second-degree unlawful hunting of big game and hunting big game in a closed season or closed area.
Department of Idiocy
Recently, a couple of dummocrat Washington state lawmakers – whose names I didn't bother to track down – pre-filed a bill that would eliminate drive-by shooting "as a basis for elevating murder in the first degree to aggravated murder in the first degree." The sponsors indicate their motivation is "promoting racial equity in the criminal legal system," i.e., they want to be lenient with motorized minority murderers.
We have a report that during a recent demonstration to shareholders, a LodeStar Works "smart gun" failed to fire more than one round. They probably need to change their name.
DGU
Fatal firearm robbery at North Pole. Really.
Baldwin update
Although extreme anti-gunner actor Alec Baldwin has depicted himself as a seasoned veteran in gun safety on film sets, a lawsuit filed by the armorer for the film, "Rust," said he ignored her request to undergo firearms training for the cross draw move he was using when he fatally shot cinematographer Halyna Hutchins. This allegation suggests that Baldwin may not have been as conscientious as he claimed to be. But we already knew not to believe Baldwin. The actor is also being sued for making false and defamatory claims in a totally unrelated matter. The lawsuit filed by 24-year-old armorer Hannah Gutierrez-Reed does not name Baldwin as a defendant but targets the company that supplied the ammunition used on the set, alleging that the company mixed live ammunition with dummy rounds that Gutierrez-Reed needed for loading Baldwin's gun. One would think an armorer or anyone with any basic firearms familiarity would be able to distinguish between live rounds and dummies when actually handling them. One would think the purpose of having an armorer on set would be to ensure only the proper ammo/dummies are loaded, regardless of what comes out of the box. Any fool can blindly load ammo from a box into a gun. Unsurprisingly, authorities stated that Baldwin also failed to comply with the search warrant for his phone for a month.
Local training
Nationally known firearms and defense trainer Greg Ellifritz will be at Boondocks FTA in Raymond, MS, next month. On Friday, February 25, he will teach the eight-hour version of Tactical First Aid and Systems Collapse Medicine class. This class is only $100, which is the lowest he's ever seen it priced. On Saturday, February 26, will be the Extreme Close Quarters Gunfighting class. Then on Sunday, February 27 he offers a Defensive Knife for Concealed Carry class.
You can find information and registration links for all three of these classes on the Boondocks Academy website.
TV
Louis "The Gunfather" Tuminaro is returning is returning to Outdoor Channel beginning September 21, 2022 at 7 p.m. ET on his new show – "The Gunfather: Restorations."
Products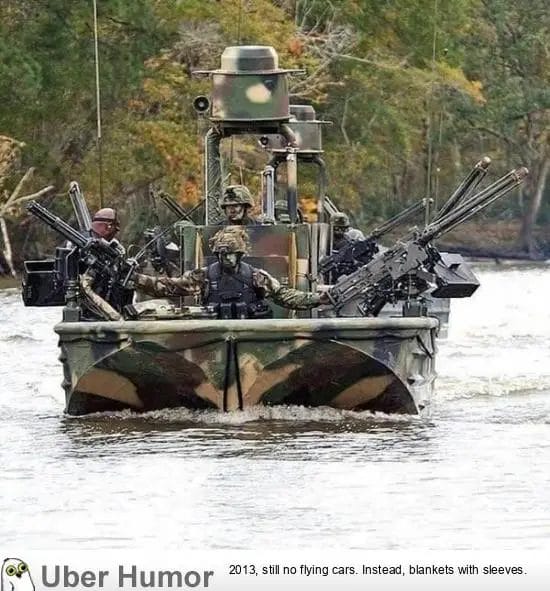 SHOT show was this week. A lot of companies opted out, but look for new product announcements.
We have a report that due to the high cost of ammo to break in rifles, DSA is now doing much more polishing and precise fitting before rifles go out the door. I presume at a higher cost and further presume they should have been doing that all along.
S&W's M&P, Shield, and EZ pistols have changed from a jointed or articulated trigger to a trigger-tab/blade safety system. We understand that while articulated triggers work, the triggers with blades (think Savage Accutrigger), are less likely to be involved in UDs, because rearward force on the sides of that type of trigger while holstering, etc. can't push the trigger to the rear far enough to discharge the pistol. The S&W EZ, equipped with a grip-safety (and optional manual safety), features a plain conventional trigger without either system.
S&W is now offering a line of CCW purses and bags.
The True Velocity 6.8TVC composite-cased cartridge has been certified by SAAMI at a maximum average pressure of 65,000 psi with a 135-grain bullet at a velocity of 3,000 fps. It is the first composite-cased cartridge to be accepted for SAAMI certification.
FN America, LLC has introduced its version of an updated, improved P35 Browning High Power pistol. (FN was the original maker of the original pistol and owns Browning today.) 40 oz. 17+1 capacity. Available in black, stainless steel or FDE finishes. The finish is reported to be not as nice as the original. Go figure. $1269-$1369. I can't wait to see the comparisons between this one and the Springfield Armory version, which is listed at 31.5 oz. and $700.
More about FN & Browning
Sig Sauer now offers its P365 in .380 ACP.
Nosler is now in the suppressor business.
Taylor's & Company has announced the new "Gunfighter Defender" 1873 SA revolver. It looks sweet. They also have lots of other cool guns.
The new Taurus 327 is a double-action/single-action six-shot revolver, available as a 2-inch or 3-inch barrel and chambered in .327 Federal Magnum. ~$380.
Black Hills has announced its excellent HoneyBadger ammo in 10mm.
New Winchester ammo.
Browning's new PRO22 match grade rimfire ammo offers improved performance through a precise target crimp for consistent bullet alignment into the barrel throat and the subsonic velocity prevents accuracy degradation caused by transonic bullet destabilization. 40-grain, lead round-nose bullet at 1,085 fps. Available in 100-round packs.
Federal has a new Hi-Brass 20 gauge Game Load. It's a 3″ magnum with 1-1/4 oz. of #5 or #6 shot. Around $1 per pop.
The BRG Pistol is a Turkish-made, compact 9mm carry gun (17 rounds) that looks and feels a lot like an SA/XD, and fits into an XD holster. $500.00
Samson Manufacturing's Hannibal Rail replaces the factory plastic handguard and mounts directly to barrel of a Ruger Mini-14 or Mini Thirty, and allows you to directly mount a micro red dot forward of the action, without the need for a Picatinny rail clamp adapter. There is an integrated Picatinny rail on the top and an included 2″ Picatinny rail and QD swivel mount can be attached to the side of the Hannibal Rail for more options. Hardware included. You cannot co-witness a micro red dot with your factory iron sights. The Hannibal Rail fits most Mini-14 or Mini-Thirty rifles with a factory flanged barrel manufactured in 2008 or later and with serial numbers beginning with 580 and higher. It will NOT work with the older factory straight pencil barrel.
Vertx tactical dress shirt. "Only" $84.
.375 Bishop Short Magnum Cartridge for AR-10 rifles.
235-grains at 2950 fps for 4542 ft-lbs.
EAA has the Akkar Churchill 512 SxS shotgun built on a traditional side-by-side design with fine Turkish walnut, a steel nickel finished receiver and a gold mechanical trigger. Available in 12, 20, & 28 gauge, as well as .410 bore. $1060.
12 more new shotguns, including:
Remington 870 Fieldmaster (think Wingmaster)
Benelli SBE 3, 28 gauge THREE INCH
CZ Bobwhite G2 Southpaw SxS
Just to make you feel like a weenie.