Housekeeping
I am planning to skip the 2A Newsletter on Thanksgiving and Christmas weeks.
F-Troop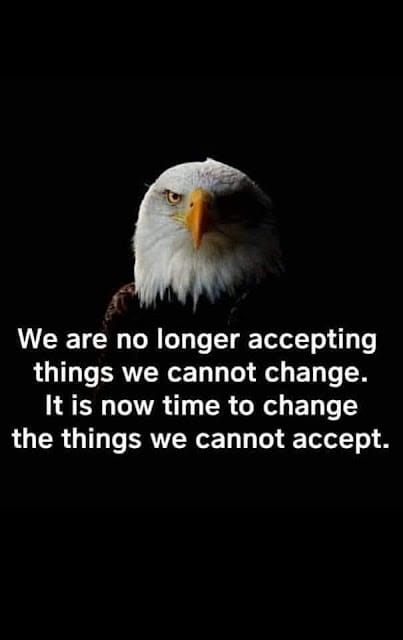 Justice Department Inspector General Michael E. Horowitz said this week that ATF's failure to properly secure a federal firearms destruction facility allowed a contracted security guard to steal guns, thousands of gun parts and ammunition from the National Disposal Branch, "undetected and without assistance from others."
Litigation
The Firearms Policy Coalition has filed a new federal Second Amendment lawsuit in the United States District Court for the Northern District of Texas seeking to restore the right to carry arms in public for adults under 21 years of age. Defendants in the case include Steven McCraw, Director of the Texas Department of Public Safety. The lawsuit seeks a declaration finding the Texas carry ban as to adults under age 21 unconstitutional, an injunction, and attorneys' fees and costs. In the complaint, the plaintiffs acknowledge the previously-decided case National Rifle Association of America, Inc. v. McCraw, 719 F.3d 338 (5th Cir. 2013), but they believe that case was wrongly decided and therefore seek to have McCraw overruled by a court competent to do so. The complaint for this case, Andrews v. McCraw, can be found at FPCLegal.org.
U.S. District Judge William Griesbach dismissed a lawsuit against Armslist which had sought to hold the online firearms marketplace liable after a domestic violence perpetrator illegally obtained the gun he used to murder his wife through an Armslist ad from a private seller. The judge recognized that Armslist itself did not sell the gun, but that its "lawfully providing a forum for individuals to engage others interested in buying and selling firearms is simply too far removed from and out of proportion to the criminal act."
About those mythical "sensitive places" created in the Heller decision. No one has yet met my challenge to find them anywhere in the Constitution. The court just made them up.
Election
Johnny DuPree (D), former mayor of Hattiesburg, MS, has announced his candidacy for the Mississippi 4th District U.S. Representative seat in the 2022 midterm election. There are at least 10 other candidates in that race, including incumbent Congressman Steven Palazzo (R). DuPree is/was a member of Michael Bloomberg's illegal mayors against guns group.
Enemies
Citigroup says it's reformed its anti-gun policies and wants to resume its public finance business with states that kicked the company to the curb over the issue. I don't yet believe Citigroup. The company has made no known substantive changes to any of its abusive gun related policies, but has simply "certified" that it now meets criteria to do business with Texas' public money. So, Citipoop apparently had a golden opportunity to do good but instead doubled down on fighting against our civil rights.
The Only Ones
Off-duty NYPD Sgt. Raymond Wong opened fire in an after-hours Queens karaoke bar early Monday during a fight with three men who refused to tip a server/hooker. Our report indicates that Wong was wrong, was arrested and charged with two counts of assault, and will likely be hit with disciplinary charges from the department.
An unidentified off-duty rookie Prince George's County, MD, police officer was seriously wounded Wednesday after she accidentally shot herself in the stomach while trying to respond to a call for help from a friend.
The LAPD advises victims to not resist and to cooperate with criminals. All studies on the matter say otherwise. But the LAPD isn't into facts. "The proper solution to armed robbery is a dead robber!" – Jeff Cooper
Study
Gun researcher: "This is a dramatic departure from standard social scientific approaches that [wrongly] view gun owners as deviant and focus exclusively on negative outcomes associated with guns such as crime, injury and death."
Safety items
Air it out
We have a report that sometimes criminals let the air out of your tire when you're away from your car at a gas station and then they wait near the air hose to attack you when you stop for air. Beware.
The Wayward Package Phish scam
Anytime you get any sort of notice about any business you might have done, assume it might be a scam and go back to your original order or independently log in to the seller's website to check it out. Do NOT use a text or email link.
Shotgun slug basics
Obits
On November 6, Alan Mossberg, Chairman of O.F. Mossberg & Sons, Inc., passed away at his home in Tierra Verde, Florida, at the age of 89. Alan was the grandson of O.F. Mossberg & Sons, Inc. founder, Oscar Mossberg.
Mark Glaze, a prominent gun control advocate, died by suicide on October 31st, at Lackawanna County Prison, Pennsylvania, following a very serious DUI arrest in September.
Industry news
The new RemArms is moving its global headquarters from Ilion, NY, to LaGrange, GA. They're also building a manufacturing and research facility there and will spend $100 million in the process. They claim no jobs will be lost at the Ilion factory, but my guess is that's just a temporary nod to the onerous labor union they have to deal with in New York, which is largely what bankrupted the original Remington company.
Products