Litigation
FPC Supreme Court Brief: Non-Violent Felons Have Second Amendment Rights.
They're right.
The US Supreme Court issued an order this week denying New York City's 11th-hour attempt to have the NYSRPA v. City of New York case dismissed as moot. This is the case challenging NYC's law which essentially prohibited most transport (not "carry") of legal, locked, unloaded guns by licensed gun owners within, into, or out of the City. After the suit was filed, the City changed the law to be "constitutional" and then asked for the case to be dismissed because the law was changed. SCOTUS ain't buying it — yet. The question of whether the case is moot will be "subject to further consideration at oral argument," scheduled for December 2.
……….
Update on Remington AR-15 frivolous case (Sandy Hook folks vs. Remington/Bushmaster).
……….
The US District Court, Southern District of Ohio Eastern Division, has dismissed with prejudice the frivolous Primus Group v. Smith & Wesson, et. al. case, due to no standing. Primus Group, LLC, is an entertainment venue in Columbus, Ohio, which filed suit after the unrelated massacres in El Paso and Dayton, Ohio.
Ayoob comments on the Amber Guyger case
---
New message on fixing the NRA from Save the Second
---
About those pesky Constitutional Rights
---
About those "red flag" laws
Besides the due process violation concern, these laws "arrest" the gun and leave the (allegedly) dangerous or troubled person on the streets. If the person has been identified by/to a law enforcement agency or court as dangerous, why would you do that?
About those massacrists
"Contrary to popular belief, the people who commit mass murder aren't necessarily mentally ill, at least not in the sense of having a diagnosable condition. Some do, but most don't. So that's not the common thread.
What is a common thread is that they are almost all frustrated losers.
Active Killer Articles
Think about it.
Do CCW holders stop massacres?
Over and over and over. But the lamestream media doesn't say much about it.
---
---
NRA Carry Guard
NRA's "Carry Guard" insurance program has ceased accepting new customers and begun canceling existing policies.
Friends
Carolina Ford in Honea Path, South Carolina, is offering a promotion in which it is giving away a Bible, an American flag and a $400 voucher for a Smith & Wesson AR-15 rifle (or other guns or gear) from a local sporting goods store to customers who purchase a vehicle.
Enemies
Dick's Sporting Goods CEO says the chain has destroyed $5M worth of black sporting rifles from their inventory. Living up to the name, I guess. CEO Ed Stack lied and said he believes strongly in the Second Amendment and that, "All this about, you know, how we were anti-Second Amendment, you know, 'we don't believe in the Constitution,' and none of that could be further from the truth. We just didn't want to sell the assault-style (sic) weapons that…" […are particularly suitable for uses envisioned by the authors of the Second Amendment. — JP] We also hear that the Dick's gun debacle has cost them a quarter BILLION dollars in lost sales.
……….
Walmart has communicated to its vendors that it will stop carrying air "pistols" at the end of 2019. Presumably pneumatic long guns will still be sold there, though I don't know why anyone would shop at Walmart.
……….
The Winston-Salem, NC city council is illegally prohibiting not only concealed carry by lawful permit-holders, but even armed off-duty law enforcement officers at its Dixie Classic Fair.
……….
Michigan State Rep. Kara Hope (D-Holt) posted a sign on her office door on Sept. 10 discouraging constituents from legally bringing their guns in when they come to meet with her: "For the safety and comfort of my staff and myself, only members of law enforcement may bring firearms into this office," the sign read. But House Speaker Lee Chatfield (R-Levering) told reporters that Hope's directive was unconstitutional and ordered her to remove the sign from her office, saying "Someone's office here in Lansing is not a private business. People have a right to petition their government… I'm glad she decided to take it down."
……….
The politician's syllogism: We must do something, this is something, therefore we must do this.
Dept. of Idiocy
Three college campuses in Florida were locked down after an old man carrying a yellow, orange and green plastic toy shotgun was spotted walking down the street, not pointing it at anyone. No arrest was made, but cops confiscated the toy as "evidence." Apparently evidence of their idiocy.
……….
According to local (Jackson, MS) news reports last week, "panic filled the Mississippi State Fair Friday night" when balloons popping at a game were mistaken for gunshots. 30 people were reported injured in the panic. I wonder what happens next to the shooting galleries.
……….
A 12-year-old Kansas middle school student is facing felony charges after she allegedly made a gun shape with her hand and pointed her finger at four other students and herself. Meanwhile, two kids in the same school district who recently brought real guns to school aren't facing felony charges for their actions. You can't make this up.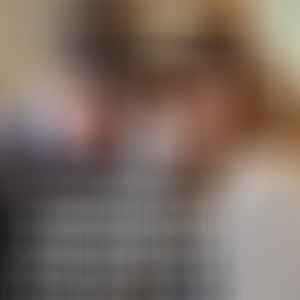 The Only Ones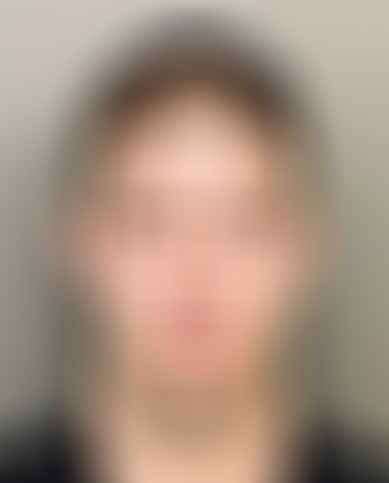 We posted an item back in August about a then-unidentified Greenville County, SC, Sheriff's Deputy who responded to a false cell phone medical emergency alarm at midnight, shot the homeowner inside his own home through a window and then lied about the event, saying the victim opened the door and pointed a gun at him. We now learn that the perpetrator, Deputy Kevin Azzara will not be disciplined or charged for the shooting. Azzara has previously been involved in multiple questionable shootings on the job. If you live in Greenville County, I recommend you hire private security to respond to your alarm and do not call the cops, and do not be present if the cops are called.
……….
Update to St. Louis blue-on-blue shooting.
……….
Paris PD stabbing attack update.
……….
NYPD Commissioner James O'Neill said his department is dealing with an epidemic: "It is a mental health crisis in the NYPD. We've had nine suicides so far this year." A recent Department of Investigations report showed 44 of 174 retired NYPD officers said they considered getting help, but only two-thirds followed through. I have only one question: does New York have a "red flag" law?
……….
Jackbooted thugs still on the loose
Allegedly. I'm not a lawyer, but it seems to me that if two armed men attack a law-abiding victim for justifiably blowing his horn at them, the victim is justified in using deadly force to stop the armed attack. If it's "cops" doing the armed assaults, that makes it more illegal, not less.
The Reliant movie
Also available as an e-book and on DVD.
Deer hunting with dogs in MS
Been going on forever
Hunters not controlling/containing their dogs, sometimes intentionally
Tracking/corrective collars help
National Forest closed roads exacerbating problem
Buck's home range ~1000 acres
Dogs run ~12,000 additional acres around home range
---
Changes at Shootrite Academy
---
Winchester .50
Winchester is expanding its 50-caliber capacity to better meet the Global demand for 50 caliber military products. The additional 50-caliber ammo will be manufactured at Winchester's new facility in Oxford, Miss., and will be available in Q3, 2020.
---
---
Products
Last week we listed Grabagun.com SCCY 9mm pistols for just $144 after rebate. This week we found that Palmetto State Armory has/had the SCCY CPX-2 9mm Pistol on sale for $124.99 after rebate.
……….
Grabagun.com has/had Remington 870 DM 18.5″ bbl. shotguns for $169 after rebate.
……….
America, Guns, and Freedom, by Dr. Miguel A. Faria, Jr. (review)
……….
RCBS' new $900 electric MatchMaster Powder Dispenser uses their dual tube dispense technology and they claim most charges can be thrown in under 20 seconds in standard mode to 0.10 grain accuracy, and to 0.04 grain accuracy in match mode, but that takes longer. (A standard manual powder measure dispenses charges with maybe 0.5 grain accuracy or better in about 2 seconds and costs under $100.)
……….
Berger has a new 22 caliber 85.5 Grain Long Range Hybrid Target Bullet. Is that the first advertised "half grain" bullet?
……….
Basspro.com has Hoppe's .338 bronze bore brushes for just $2.99 per 10 pack.
……….
The Mighty Carver. In case you have too much money.
Tip of the week
Never EVER carry a defensive gun with an empty chamber (old-style SA revolvers excepted, but don't carry SA revolvers or uncocked SA autos).
Quote of the week
"The history of liberty is the history of the limitations placed on the government." — Woodrow Wilson